I didn't know what to call this section, so I settled with That's Cool (don't laugh).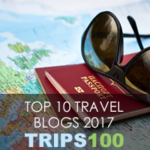 Top 10 Travel Blogs 2017
A Modern Mother was named a top UK travel blog in 2017!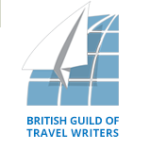 British Guild of Travel Writers
In 2015 I joined the British Guild of Travel Writers!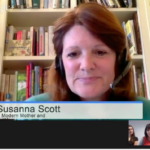 How to get the most out of family travel
Join Travel Republic and Britmums founder and A Modern Mother owner Susanna Scott and Mini Travellers owner Karen Beddow as we talk all about family travel. Watch the video here.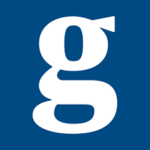 From smug to slummy: the myths of modern parenthood
The fantasy of perfect parenting has given way to a backlash of books and blogs revelling in being inept. What happened to just being good enough? More…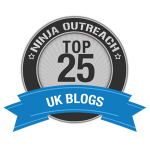 Top 25 UK Blogs Of 2015
Welcome to our list of Top 25 UK Blogs on the internet! Our goal with these top lists is to provide awareness on the different blog niches that are out there. We do this by providing individual research into the niche, as well as a list of 25 very awesome blogs, which are dominating these niches. More.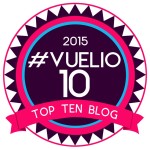 BritMums selected as a top 10 parenting blog in the UK!
BritMums is the UK's largest collective of lifestyle bloggers and digital influencers, covering topics on food, parenting, travel, politics, style and more. Founded by Susanna Scott and Jennifer Howze, the network has grown to more than 8,000 social influencers, representing 15,000+ blogs. The site itself is a hub for support and advice, with collateral for the network's events, conferences and awards – as well as a blog showcasing the best of the network's talent. More.

25 Family Travel Bloggers Share Their #1 Vacation Destinations
With summer heating up, families are booking vacation rental stays across the globe. Indeed, it's nice to know your next family vacation destination has a strong stamp of approval from trusted peers. That's why TripAdvisor Vacation Rentals asked 25 of the top family travel bloggers what their favorite destinations are. More…
Must Visit Beaches – 58 Travel Writers each pick their top 3
We asked 58 travel writers 'Which are your 3 must visit beaches from your travels?' The results we got back were very interesting, we have plotted the result on a map below – the bigger the pushpin the more a country was chosen. More…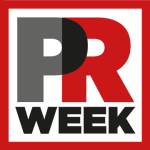 Brands failing to cash in on blogger influence, research suggests
A survey by blogging community BritMums, in partnership with comms consultancy Hill+Knowlton Strategies, has revealed that UK brands are not engaging effectively with bloggers. More…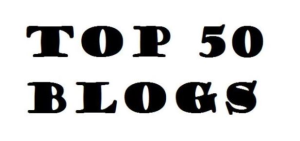 BritMums ranked 17th in Top 50 UK Blogs
Very proud that BritMums has been selected by Cision, a global media intelligence provider, to be included in their
Top 50 UK Blogs
. Zoella is number 1. We are 17. #justsayin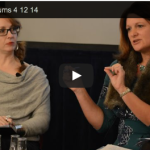 Gorkana meets…BritMums
BritMums co-founders Susanna Scott and Jennifer Howze on creating the UK's largest parenting blogging space, why PRs should never use the words "Mummy Bloggers" and how they can help brands engage with the site's 8,000-strong community. Read more.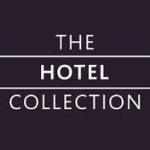 Why Britain is great for stay at home holidays
With more than 19,000 miles of coastline to explore, ranging from seaside towns to remote and rocky outlets, there's sure to be a seaside spot that appeals to all, says Susanna Scott.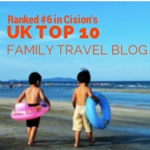 Cision Top 10 UK Family Travel
I'm pleased to report A Modern Mother has been ranked #6 in Cision's recent Top 10 UK Family Travel blogs! Woo-hoo! Read all about it here.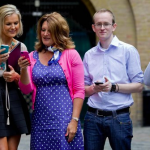 Financial Times: Advertisers seek to harness the power of parent bloggers
Hundreds of women – some of them pushing prams – are strolling around a room filled with brand representatives keen to court them. A chef from Morrisons, the supermarket chain, is demonstrating quick summer dessert recipes. Carnival Cruises is giving away plastic buckets and spades while Coca-Cola is handing out red footballs. A woman with a blender is showing how to make a vividly red raspberry and beetroot smoothie. A team from Wyndham Vacation Rentals is snapping pictures of women against a beach backdrop and entering them into a competition to win a family holiday. Read more.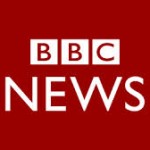 How to make your fortune writing about stuff you love
"Brands of course are dying to get their hands on these women because it's all about authentic voices, native content, storytelling," says Susanna Scott, a blogger herself and organiser of BritMums, an annual conference for parent bloggers. Read more. And listen to the radio version too (it starts at 48 minutes 30 seconds).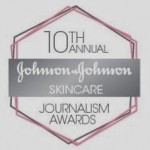 JOHNSON & JOHNSON® Skincare Journalism Awards
This year I was on the judging panel for 10th JOHNSON & JOHNSON® Skincare Journalism Awards. The panel in previous years has included Red's Sam Baker, Stella's Anna Murphy, Sunday Times Style's Tiffanie Darke and Company's Victoria White amongst other high profile editors and publishers from influential titles.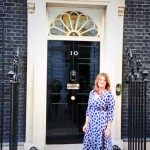 Visiting Number 10!
As part of some charity work, I visited Number 10 Downing St. and met Samantha Cameron. She was lovely! And I had a fabulous time checking everything out, especially the long line of Prime Minister Portraits.

10 Tips for working with bloggers
Susanna Scott and Jennifer Howze discuss the best ways for PRs and brands to work with bloggers in this Cision article.

Susanna Scott to speak at Public Relations Show
BritMums is please to announce that Co-Founder Susanna Scott is speaking at the CIPR's new Public Relations Show next week. Susanna is on a panel called "Blogger truths: How to cultivate rewarding relationships with key influencers" with Rob Brown FCIPR, Managing Partner, Rule 5, Emily Johnston, Editor, Fashion Foie Gras, and Jody Thompson, Blogs Editor, Huffington Post UK.
BritMums founder finalist in Red's Hot Women Awards

We're pleased to report that our very own Susanna Scott, aka A Modern Mother and co-founder of BritMums, is a finalist for Red's Hot Women Awards in the blogger category. Read more…
Top 25 European Moms 2012
Voted #11 in the Circle of Moms Top 25 European Moms competition. See the full list.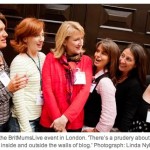 Guardian: Start listening to mums who blog
A large number of mumbloggers – mothers who write blogs – are meeting in the flesh, at Moorgate in London, for BritMumsLive. It's like any other conference, except for the babies – people come partly to share knowledge and partly to cement existing relationships. Read more.

2013: Mum of the Year Judge
This year marks the 8th annual Tesco Mum of the Year Awards, the most widely-known awards programme of its kind in the UK. The awards honour women who go above and beyond the call of duty to help others. More…
Independent: Move over, Mumsnet! Meet the new breed of cyber mothers
They use the internet to start businesses and boost charities rather than to obsess about prams and moan about au pairs. Read more…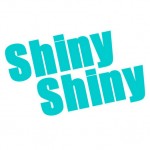 10 Inspiring female online entrepreneurs
If you're looking for some inspiration to kick start your online business or need a dose of motivation to persevere with a new blogging project, then take a look at our pick of ten inspiring female entrepreneurs who between them have started blogging networks, pioneered some of the most popular websites in the world and played a key role in how the tech industry has evolved over the past ten years. Read more…
Financial Times: Brands flock to back UK's mummy bloggers
Britain's "mummy bloggers" are becoming a powerful force in the digital media market, with dozens of brands signing up as sponsors of the first official UK conference for mothers chronicling their lives online. Read more…
Technorati: State of the Blogosphere Interview
Susanna Scott was raised in the Bay Area but moved to the UK 15 years ago. She is publisher of A Modern Mother, founder of British Mummy Bloggers and co-founder of Cybermummy 2010. As part of the State of the Blogosphere 2010 interview series, Technorati Editor Akemi Bourgeois talks with Susanna Scott about the British mum blogging scene. Read more…
BBC News: The rise and rise of the "mummy bloggers"
There is an immovable force in the blogosphere. They come in their thousands, and command dedicated followings who trust in their every word. They are the so-called mum bloggers. Read more…
How to become a Mum Blogger
Want to make new mum friends, sound off about your parenting experiences, record your favourite moments, or seek help and advice? A mum blog could be the answer. Read more….
Independent: Is it a diary? Is it an ad? No, it's a mummy blog
New mothers are turning to the internet in ever greater numbers to record the highs and lows of parenting. Read more…
Time Online: Mummy bloggers know best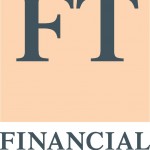 Financial Times: The thoroughly modern mummy
Read more…
Cision – Parenting blogs, the UK's Top 10
This was the first time my blog was on any type of list. Not sure how I got there. Read more…