My 15-year-old beamed. After 2 days of lessons, she learned how to water ski!
The 12 and 13-year-old didn't have time to congratulate her. They had run off to get life jackets so they could take a turn on the banana boat. This was after breakfast on the beach (literally), aqua aerobics and group pool volleyball.
Hubby and I had stationed ourselves in loungers on the beach, taking it all in. He with the latest New Yorker and me with a trashy novel and red flag. The resort provides the flags in case you find it too taxing to get up and walk 100 yards to get a drink yourself you can raise the flag and they'll get one for you! Very civilised.
The girls hadn't asked for their phones all week (I had locked them away in the safe). They were just too busy!
We spent October half term in St Lucia at St James's Club Morgan Bay, as guest of Elite Islands Resorts. We've visited several of their resorts, including St James's Club Antigua and The Verandah, and have loved each one.
St James's Club Morgan Bay is in the north of St Lucia – where the bulk of the resorts are – near the capitol of Castries. It's a 4 star all-inclusive resort set in 25 acres of tropical gardens and borders a private cove. The resort is very popular with families. It was our first time to St Lucia, and it reminded me a bit of Hawai'i!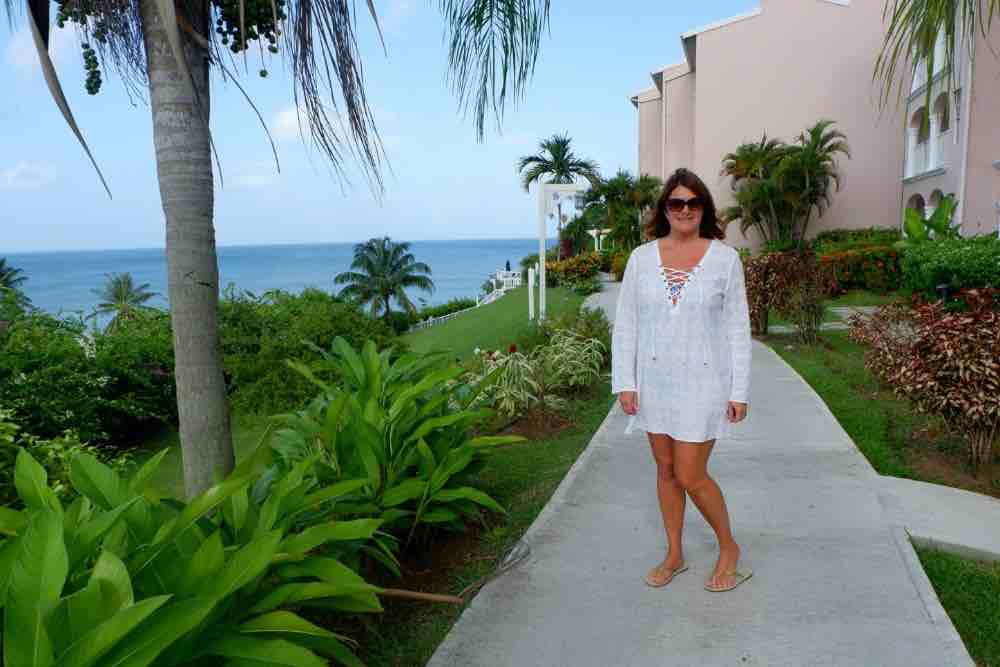 With 335 rooms spread by the beach and hillside, St James's Club has a wide choice of accommodation. You can choose from ocean, garden or poolside views with king or double beds. There are suites too, in the newer buildings, with commanding views over to Castries and Rat Island (an unfortunate name, but nothing to do with rodents!). For our family of 5, we stayed in one of the 1-bedroom suites with an adjoining room. It was very luxurious with lots of space to spread out. The only problem was we were rarely in our room to enjoy it!
All-inclusive resorts work really well for my family. We like the freedom of having everything taken care of and not worrying about "extras". Elite Island Resorts does all-inclusive very well, with lots of choice. St James's Club has 7 restaurants!
The Palms is the main restaurant for all meals. It's high-quality buffet style and the menu changes daily.
Bamboo is a nice alfresco beachfront option, overlooking the sea. It's ala carte and serves a variety of grilled foods, seafood and local specialties. It's open in the mornings too and was our favourite for breakfasts!
Morgan's Pier is set in the resort's private, rustic pier over the water. It's ala carte too, and serves seafood and grilled classics. This was another favourite, with Gorgeous views over to the lights of Castries.
Tree Tops Pizza and Pasta is a hillside restaurant serving freshly made pizzas and pasta, lighter fare and perfect for families.
Plum Tree Bar and Grill is set by the family pool deck. It's the only other restart open for lunch and serves mainly burgers and snacks.
Le Jardin is their fine dining bistro ($35 supplement) serving French Creole food. There's a dress code (long pants and collared shirts for men) and kids have to be 12 or older. We went there on a date night – and sent the girls to the Palms!
Choc Bay Cafe is a specialty coffee and tea house with homemade savoury and sweet pastries. It's open all day! You can get afternoon tea with finger sandwiches and fresh fruit!
Drinks are included with your stay too. There are 5 different bars and lounges areas. The girls had a great time trying out all the smoothies. Make sure to watch their Mocktail Tasting video.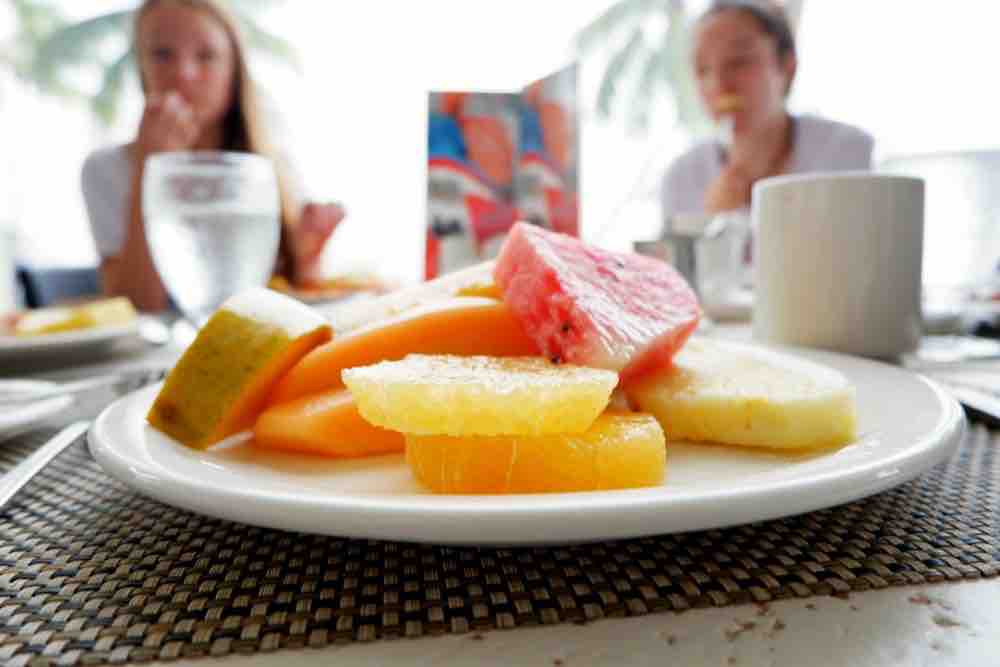 Favourite breakfast restaurant

Our favourite breakfast restaurant was Bamboo, which has spectacular views and incredible food. It's right on the beach, and some of the tables are just a few feet from the sea! The food is essentially the same as the Palms, and includes lots of fresh fruit and hot items. My favourite was the fresh mango and warm banana bread!
It's not just meals that's included with your stay; it's all the activities and water sports too! There's a dedicated water sports team at the beach whose sole goal is to make sure you try every water sport you'd like. You can paddle board, kayak, sail windsurf, banana boat, wake board and water ski! Lessons are offered each day and the friendly team is keen to make sure you succeed and have a good time. Jonny and Peter were fabulous, making it their mission to make sure my daughter finally stood up on her water skies. My tip is to get there when they open at 8 and sign up!
In addition to watersports, there are also organised activities. Check the blackboard in the sunset lounge for the day's games and fitness classes, such as pool volleyball (a great way for kids to meet each other), Caribbean dancing, salsa, tie dye, bocce ball, and horse shoe throwing. We entered the family sand castle competition (and lost).
And if you thought there wasn't enough activities, the fitness centre also has classes such as pilates, yoga, and my favourite, Float Fit (special exercise mats in the water!).
Have I tired you out talking about everything you can do at St James's Club? How about just lazing around while the kids go crazy? As mentioned, the resort has its own beach but I haven't told you about the 4 swimming pools! The main area is very compact, centered around a private cove that leads to the lazy lagoon pools with the restaurants, bars and other facilities dotted around. It makes it very easy for families to do what they like and still "find" each other easily. The lagoon pool area has an adult side with a swim up bar (we never went there) and the other side is for families and with pool volley ball etc.
There's also a family swimming pool with slides and shallow wading area and a secluded adults-only Hilltop pool with panoramic views and its own bar! Sadly I never got to spend any time there!
Favourite Activity

My favourite activity was pool volleyball, located in the main pool. It was challenging at first (I had never played before) but I soon got the hang of it. After Aqua Aerobics, there was usually open volleyball, which was loads of fun and we met some kids our age that we hung out with.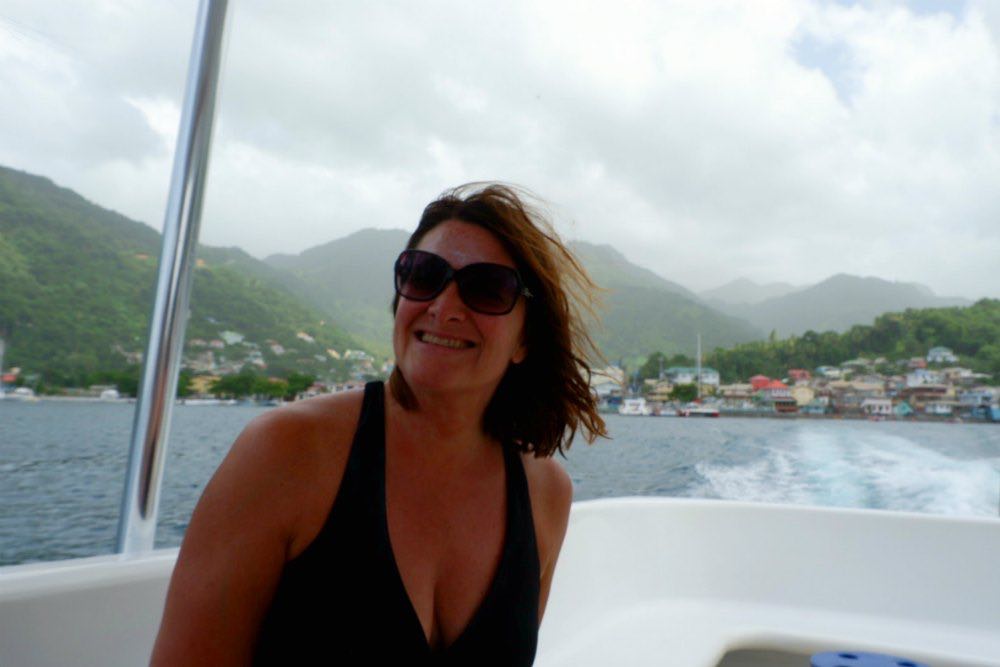 My girls are a bit older so we didn't try the Kids Club, but it looked fantastic. It's available daily for toilet trained children trained ages 2 – 12. There are all sorts of activities for them to engage in such as crafts, jewellery making, tie dye, sand and flower crafts, faces painting and more.
We did try out the Tranquility Body and Soul Spa, Elite island's signature spa that offers massages, body and beauty treatments in a serene setting. They even have treatments for teens! We all highly recommend it!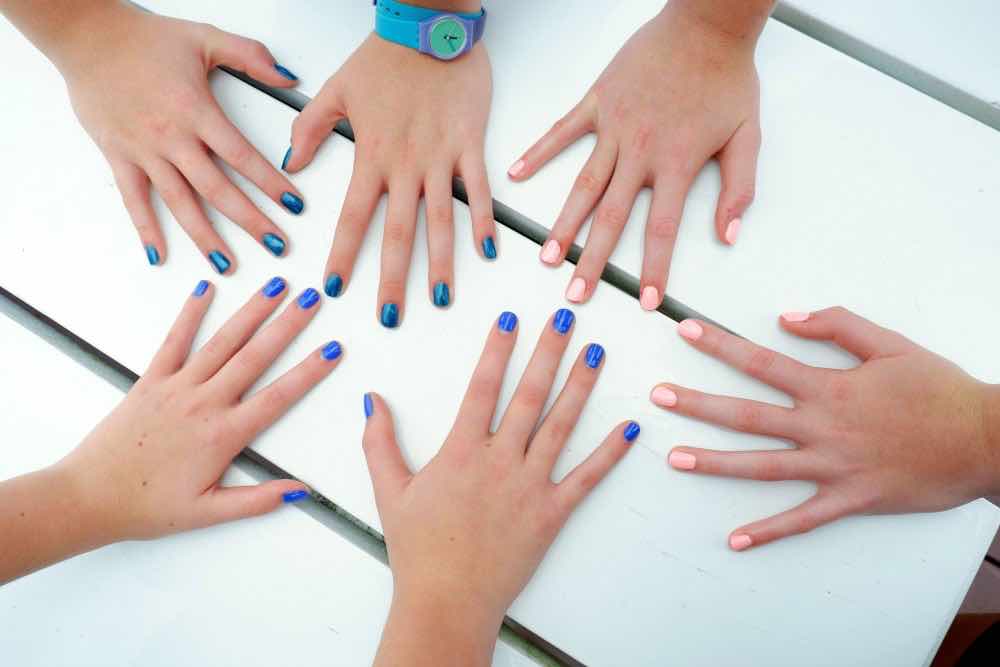 Gift Shop and Local Craft Stalls
There's a gift shops with variety of logo items, plus things you may have forgotten (toothpaste! sun cream!), drinks and souvenirs. Duty free items – just show your passport and ticket!
You can also purchase local crafts on site in a special area which has about 8 stalls. This is where you go to get your hair wrapped or braided! My girls do this each year – they love to come back to the UK with their Caribbean hairstyle!
St James's Club also offers excursions to discover St Lucia. Their 42-foot catamaran the Calypso Cat offers several tours. We tried their signature tour, the Soufrieres Express, a boat trip on the down the west coast of St Lucia to Soufrieres where you can see the famous Pitons, mud bath, volcano, waterfalls and snorkelling. The best part is the friendly and fun crew.
They also are home to the Pink Panther and their brightly coloured Land Rover. Again they offer several tours to explore St Lucia. Visit the historic north of the Island or venture south to Soufrieres. The tours include an experienced guide, lots of stops and binoculars!
Make sure to read my post: St James's Club Morgan Bay: 13 activities for teens!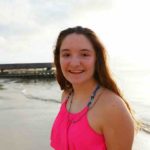 I really enjoyed taking the Calypso Cat to see the famous Pitons. I also liked the Pink Panther "historic" tour where we learned about the history of the island and visited a library and the national archives.
IF YOU GO
Elite Island Resorts has several Caribbean resorts that are perfect for families with children of all ages, including St James's Club Morgan Bay, St James's Club Antigua, The Verandah and more. Book direct here https://eliteislandholidays.com/book/.
Disclosure: Our stay at St James's Club Morgan Bay was provided by Elite Island Resorts for the purpose of this review. All opinions are my own.
SaveSave
SaveSave
SaveSave
SaveSave
SaveSave
SaveSave
SaveSave
SaveSave
SaveSave
SaveSave
SaveSave
SaveSave
SaveSave
SaveSave
SaveSave
SaveSave
SaveSave
SaveSave
SaveSave