Consistently ranked in the top beach in the world (Europe's Best 10 Beaches According to Trip Advisor) Elafonissi Beach is in the southwestern side of Crete and about 75 kilometers from the town of Chania.
Elafonissi Beach is actually a small island you can walk to and it's surrounded by white and pink sand (from coral), though the pink sand is becoming more scarce. Named for the local deer "Elafi" that could walk there, it's great for families and children – waters are shallow. With the Cretan mountains as a back drop, it really is a stunning beach, though you have to wrestle with the busloads of tourists that arrive each day.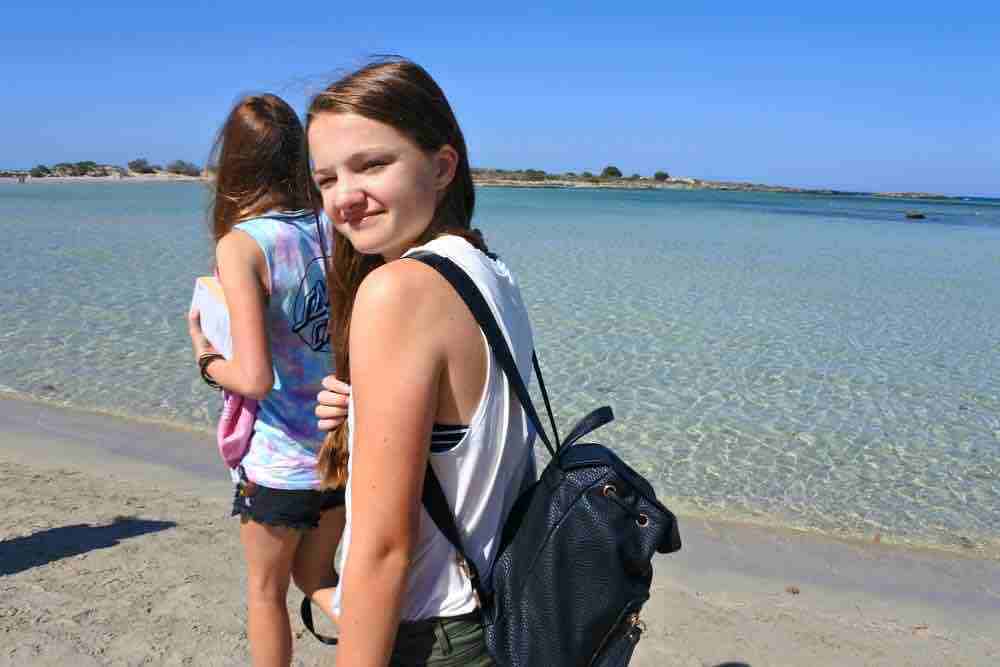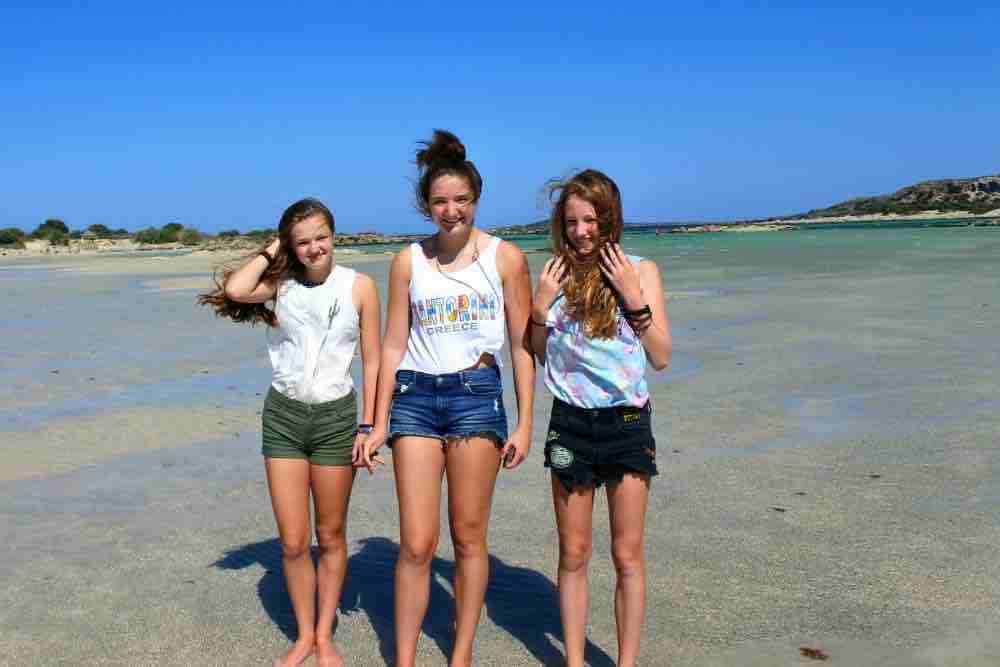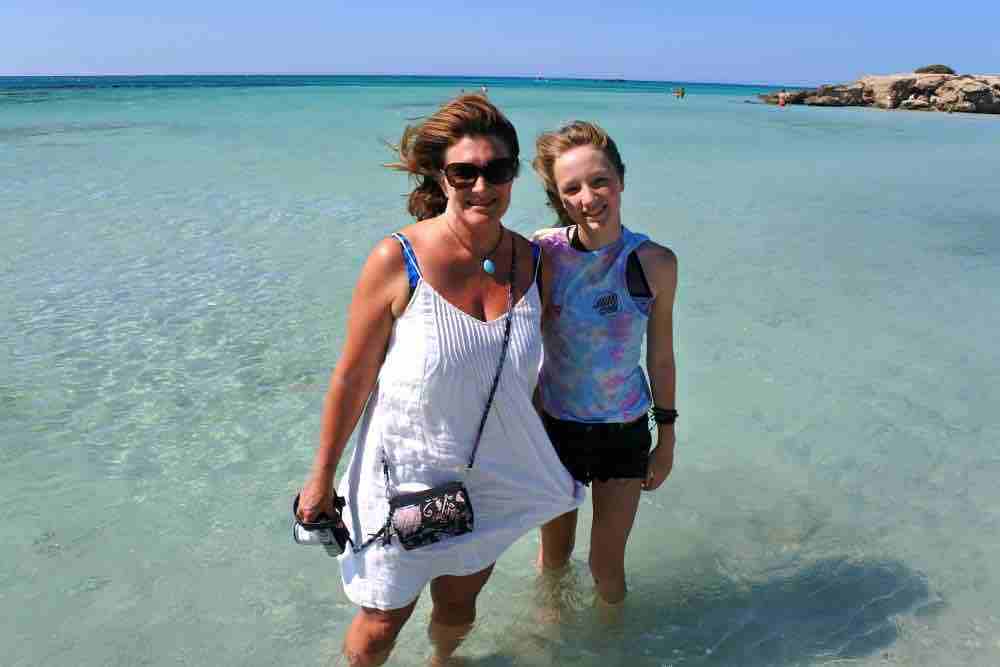 Top tips for visiting Elafonissi Beach
Escape the crowds and walk out to the island (passed the sun loungers and umbrellas). Sometimes the water is so shallow you won't even get your feet wet.
If you don't feel like walking there, get a sun lounger and umbrella (8 Euros for 2 loungers/umbrella). We had no problem getting one at noon in the height of summer, but I can imagine if the stars don't align for you and all the coaches arrive at once you might not be so lucky.
Bring snorkelling gear! The water is so clear even just having a face mask would be fun.
Bring your own food – Our tour bus stopped so we could get sandwiches and drinks to bring with us. We were glad because there were only snack shacks – no restaurants. Thankfully there are toilets!
Bring lots of water – it's hot and you'll welcome the hydration.
Use your suncream, you don't want to be one of those tourists that come home with a sunburn.
Pick the right swim suit. My Lands End tankini really didn't make the cut. You'll be surprised at what you'll see!
Take your camera! You'll want to photograph this one (unfortunately so does everyone else). You'll see lots of boyfriend slaves taking the perfect shot of their girlfriend for Instagram!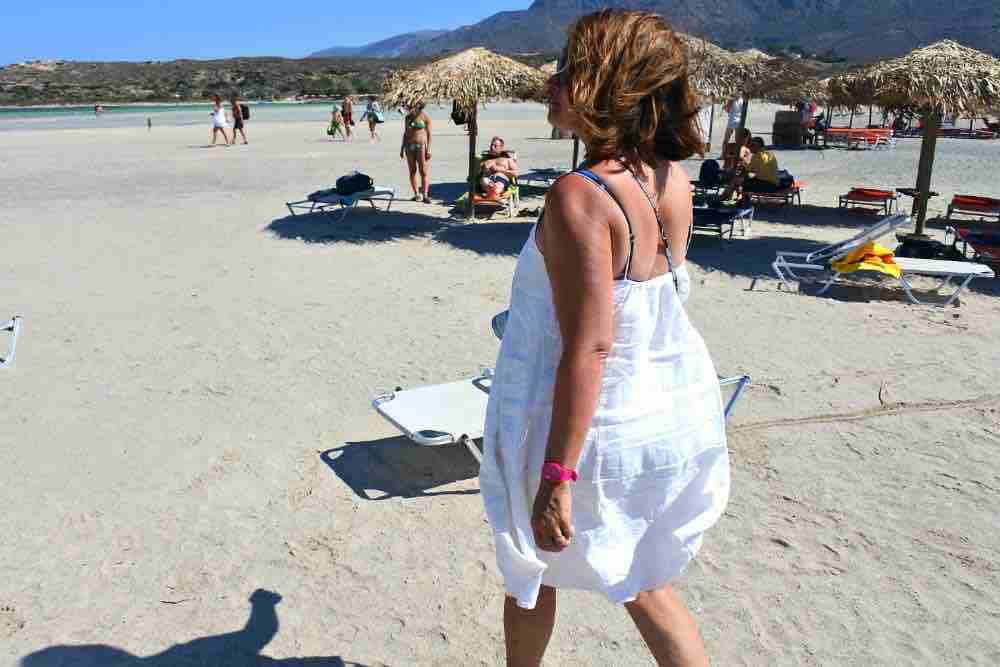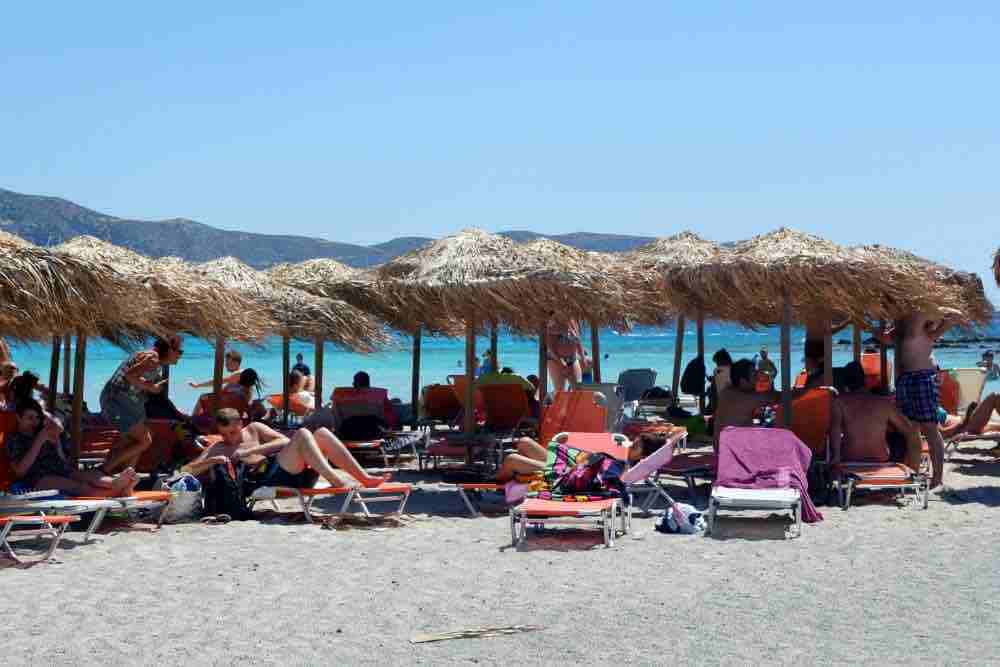 My 13-year-old's perspective

On our 3rd day we took a bus tour to Elafonisi, one of the top 10 beaches in the world! Elafonisi is a spectacular beach in the South West of Crete. The tour was quite long (all day!) but we had lots of stops on the way. Our tour guide spoke in German which was quite interesting because I have taken a little German in school. Thankfully she spoke to us in English. At Elafonisi, the beach had a little pink sand and the and the water was very clear – it was like being in the Caribbean. The water is very shallow so you could walk out a long way.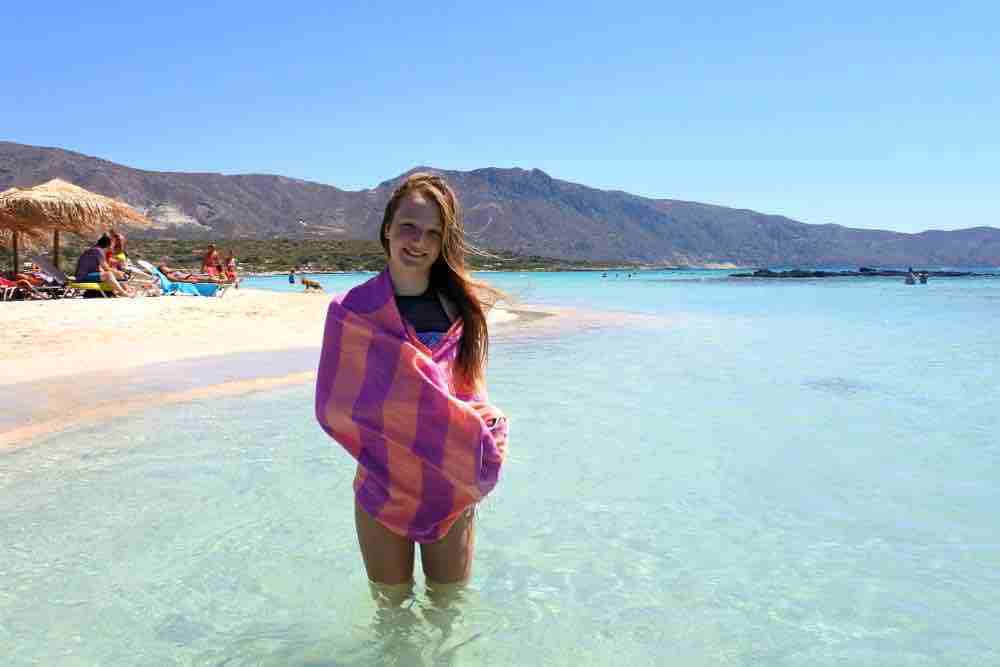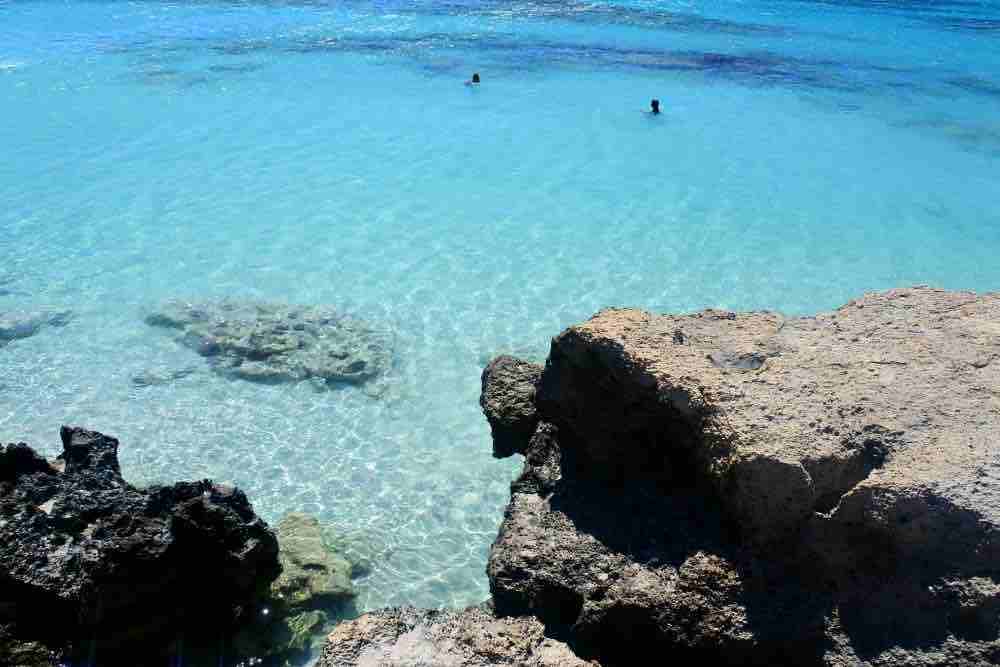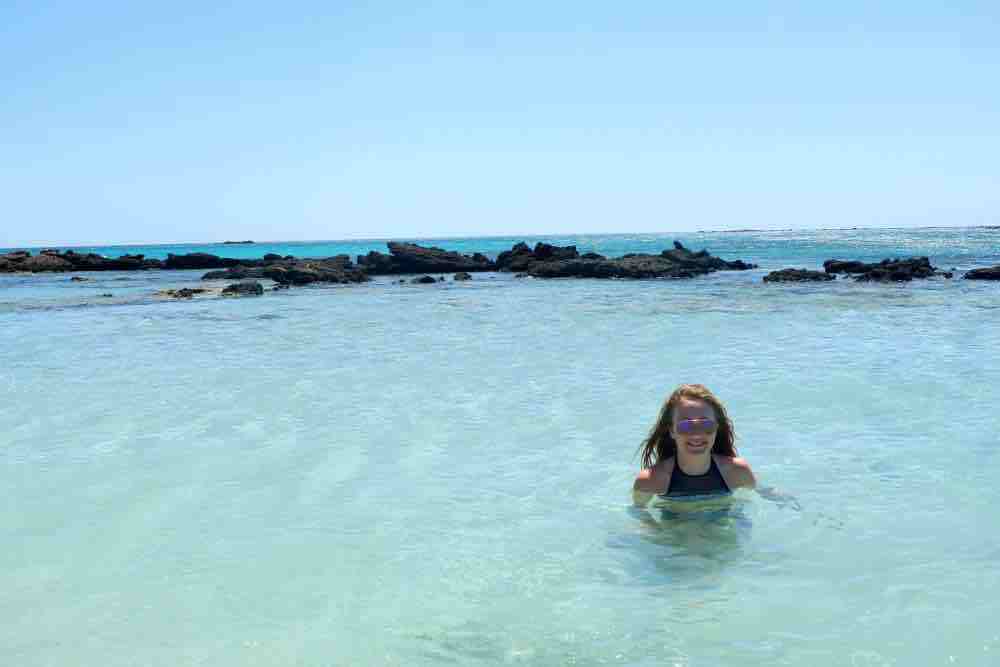 Don't miss
Just 5km north of Elafonissi is the Chrysoskalitisa monastery. Built in the 17th-century, this Orthodox Christian monastery is high on a rock and resembles of a fortress. According to the legend, the last step of the staircase leading to the monastery is gold, but can only be seen by those who really believe in god.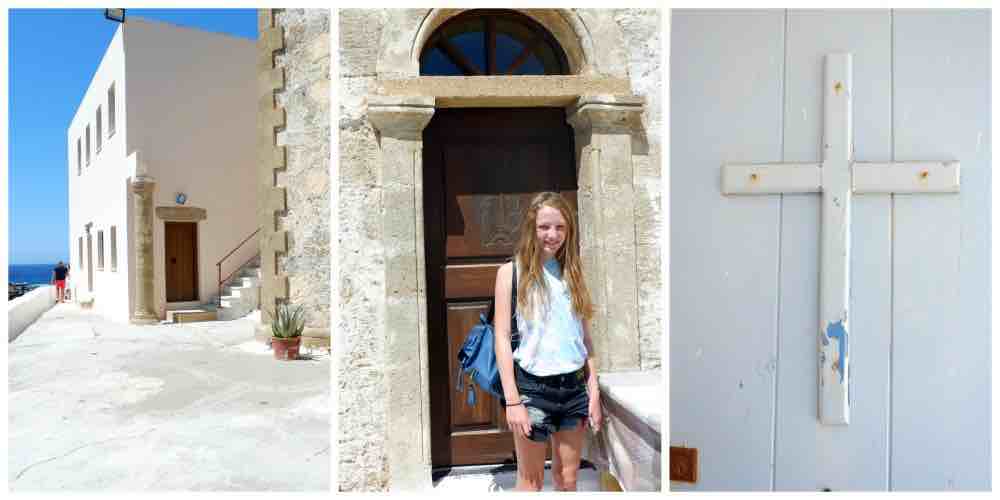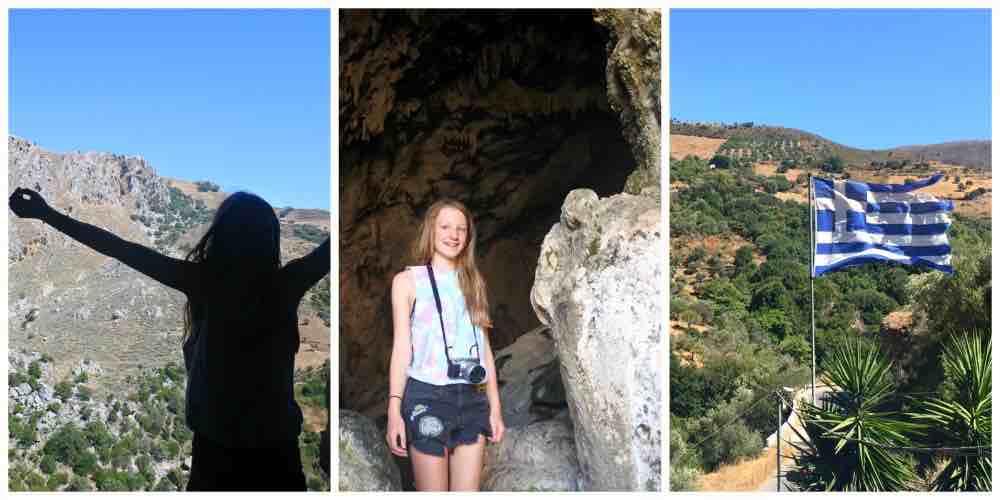 IF YOU GO:
Olympic Holidays For bookings call 0208 492 6868 or visit www.olympicholidays.com.
*This post is part of #farawayfiles.
Disclosure: My trip to Crete was provided by Olympic Holidays for the basis of this review. All opinions are my own.
SaveSave
SaveSave
SaveSave
SaveSave
SaveSave
SaveSave
SaveSave
SaveSave
SaveSave