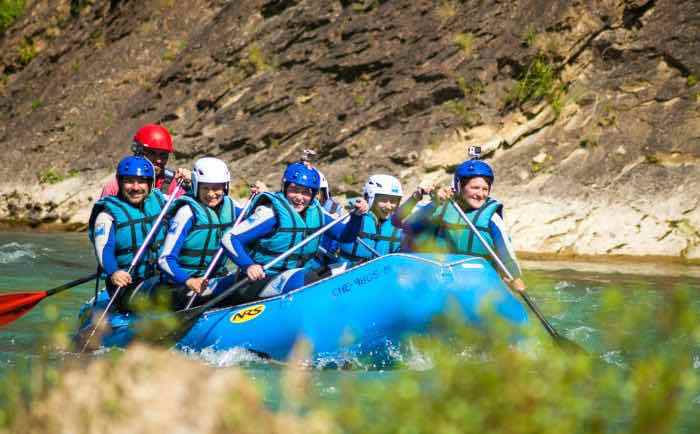 If you're family likes to be active, you need to check out the Aragon region in Northern Spain. From skiing and whitewater rafting in the Pyrenees to discovering dinosaurs in Teruel, there are so many things in Aragon to keep the whole family engaged and occupied.
Kids and adults will be fascinated by the history too. Henry VIII's first wife was Catherine of Aragon — the daughter of Isabella and Ferdinand — who was promised to Henry's brother when she was 3. The marriage of Isabella and Ferdinand united Spain, and they are also famous for ending the Reconquista (Muslim rule) and the financing of Christopher Columbus's exploration of the new world.
The region is dotted with a bi-product Mudejar buildings, a bi-product of Muslim/Christian coexistence, which uses simple materials including brick, wood, plaster and ceramic tiles. Aragon also has several good example of Romanesque architecture.
Life is a bit slower in this part of the country. The weather is good and I didn't even mention the fabulous food.
9 activities for families in Aragon
1. Go whitewater river rafting
Base yourself in or near Huesca at the foot of the Pyrenees and take advantage of the natural landscape of mountains, valleys and rivers. Local adventure companies will take children as young as 8 whitewater river rafting on the River Gallego, which overlooks the famous Mallos de Riglos rock formations. Depending on the time of year, rapids can reach a serious level 4, but experienced guides lead you though in the safest and funnest way possible for your skin level. You may even fall in!
2. Be Queen of the Loarre Castle
The Loarre Castle stands perched high in mountains at the foot of the Pyrenees. Built between the 11th and 13th centuries it is the best example of a Romanesque castle in Europe. There are lots of secret passageways, corridors, chapels and windows, which make it fun for kids to explore.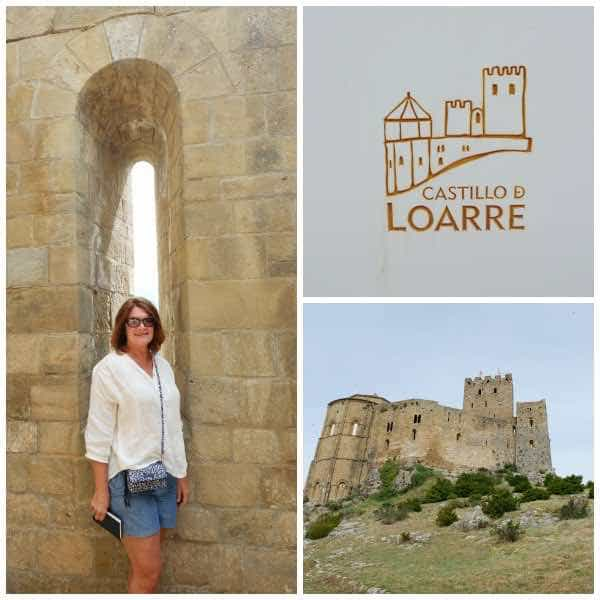 3. Rock climb in Mallos de Riglos
West of Huesca, along the river Gallego, is the great terracotta-coloured gigantic rock formations of Mallos de Riglos. Very popular with rock climbers and walkers, at its highest the formation rises 300 metres and is a back drop to the quaint town of Riglos located at the base. Many eagles and vultures make their home there.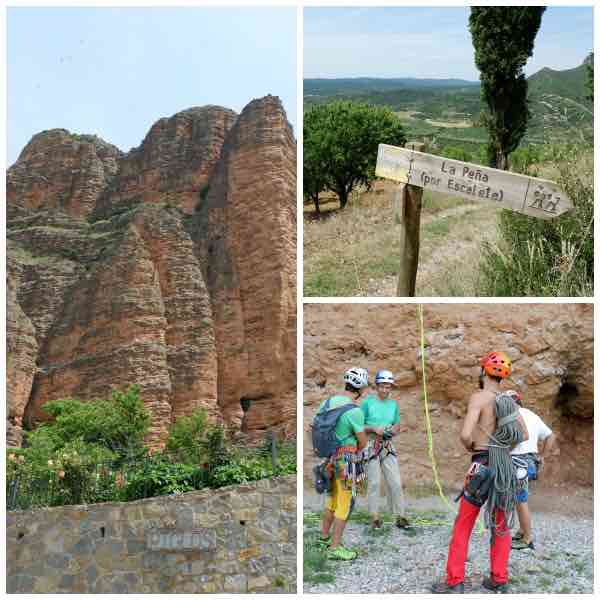 4. Bird watch
Located opposite Mallos de Riglos (it's worth a visit there just for the photo opp) the Bird Interpretation Centre ARCAZ is a great place to study the birds that live there. Webcams, controlled by the center, allow you to see up close what is going on.
5. Star gaze at Huesca Espacio 0.42
Cleverly named for its astronomical coordinates (Longitude 0, latitude 42) Huesca Espacio 0.42 has a goal to help families discover astronomy and inspire generations to come. With free access for children, the centre offers classes and workshops, the highlight a very informative film on the formation of the galaxy (you can request showings in English).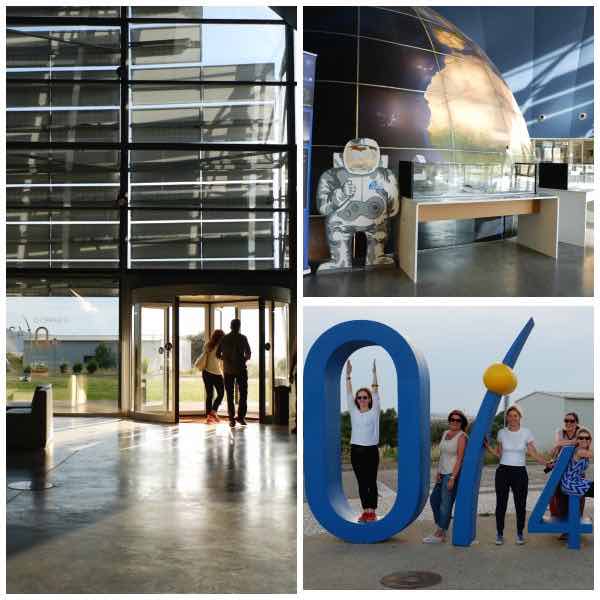 6. Stay in an 11th century Monastery
The 4* Monasterio de Piedra Hotel really packs in a WOW factor. Built between the Romanesque and Gothic Cistercian period, the hotel was once home to monks of the Cistercian Order. It's now a fully functional hotel and spa with its own restaurant too. The best part is you can explore parts of the monastery after the tourists leave!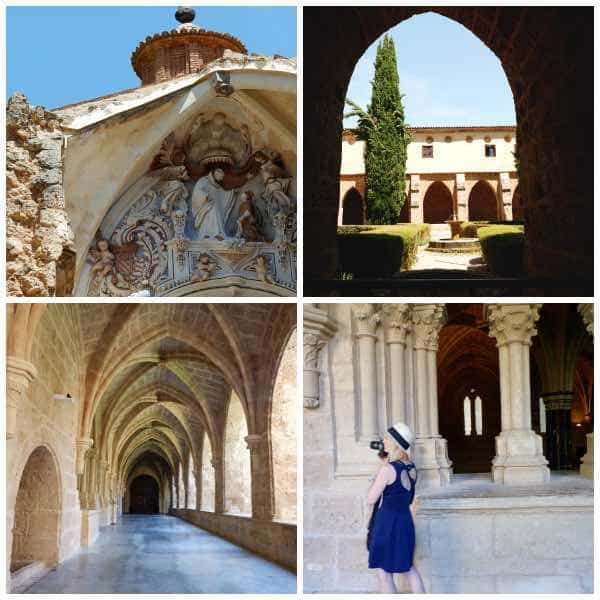 7. Walk around the Monasterio de Piedra nature park
The nature park surrounding the Monastery de Piedra deserves a special mention as it is a destination in itself. The River Piedra has spent centuries carving the rocks into waterfalls and caves. Streams and lakes mix with dense woodland and gorgeous green gardens. There's also a historical trout farm and a live birds of prey exhibition.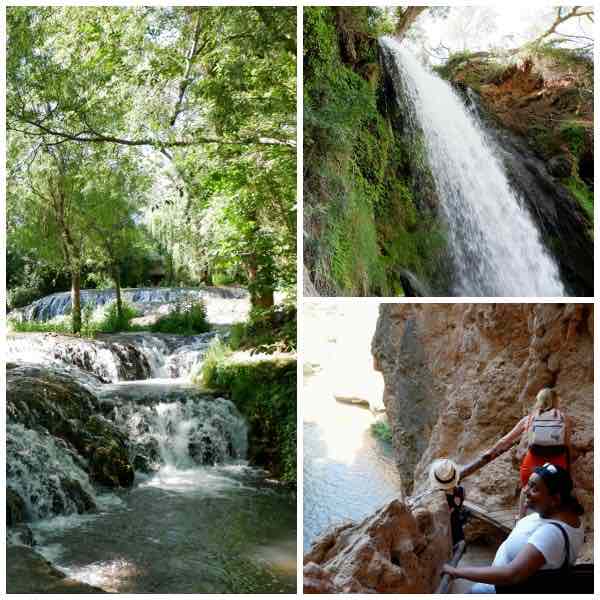 8. Kayak or other water sports!
You can participate in watersports all over the region, but we teamed up with Jalon Activo to kayak in the reservoir in Nuevalos. After learning the basics, we skirted across the water, jumped in from the rocks and played games kids are sure to love. There are nearby caves to explore too.
9. Visit Dinopolis in Teruel
Territorio Dinoplois is Europe's biggest paleontological park! Teruel is rich in dinosaur fossils, with the largest dinosaur remains discover there in 2012. It remains a big research centre, and also offers a myriad of activities for all ages. A short adventure film will draw kids in (even in Spanish) and water and motorised rides through exhibits are educational and entertaining. Don't miss this attraction!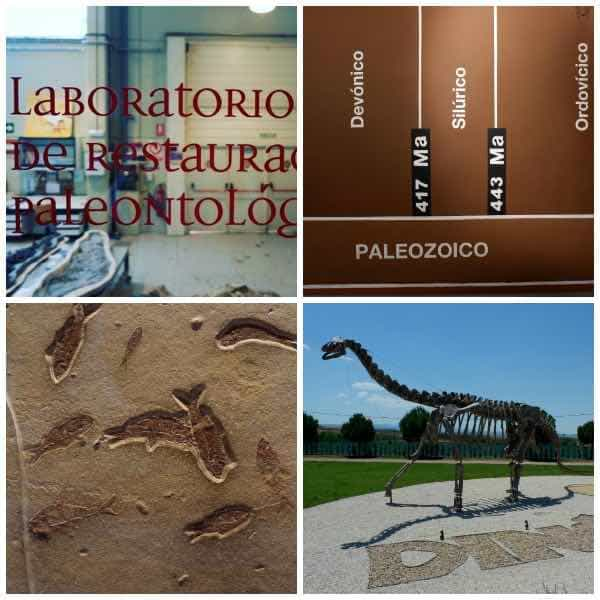 IF YOU GO:
Spanish Tourist Board http://www.spain.info
UR Pyrenees: Rafting and Adventure A-132, Km. 38, 22808 Murillo de Gállego, Zaragoza, Spain +34 974 38 30 4 https://urpirineos.es
Castle of Loarre 22809 Loarre, Province of Huesca, Spain +34 974 34 21 61 http://www.castillodeloarre.es/
Huesca Espacio 0.42 Parque Tecnologico Walqa, Paseo Oeste, s/n, 22147 Cuarte, Huesca, Spain +34 974 23 45 93 http://www.espacio042.com
Jalon Activo Camino del Baldío, 21, 50260 Morata de Jalón, Zaragoza, Spain +34 699 57 40 59 http://jalonactivo.com
Dinopolis Polígono los Planos, S/N, 44002 Teruel, Spain +34 978 61 77 15 http://www.dinopolis.com
Abba Huesca Hotel Calle Tarbes, 14, 22005 Huesca, Spain +34 974 29 29 00 https://www.abbahuescahotel.com/en/home.html
Real Posada de Liena Calle de la Virgen 10, 22808 Murillo de Gállego, Huesca, Spain +34 650 94 45 61 http://www.realposadadeliena.com
Monasterio de Piedra Hotel and Nature Park Calle Afueras, s/n, 50210 Nuévalos, Zaragoza,+34 976 87 07 00 http://monasteriopiedra.com
Río Piedra Ravesia Monasterio De Piedra, S/N, 50210 Nuévalos, Zaragoza, Spain
+34 976 84 90 07 http://www.hotelriopiedra.com
Hotel Reina Cristina Paseo del Óvalo, 1, 44001 Teruel, Spain +34 978 60 68 60 http://www.hotelreinacristinateruel.com
Disclosure: This was a press trip to Aragon arranged by the Spanish Tourist Board. All opinions remain my own.