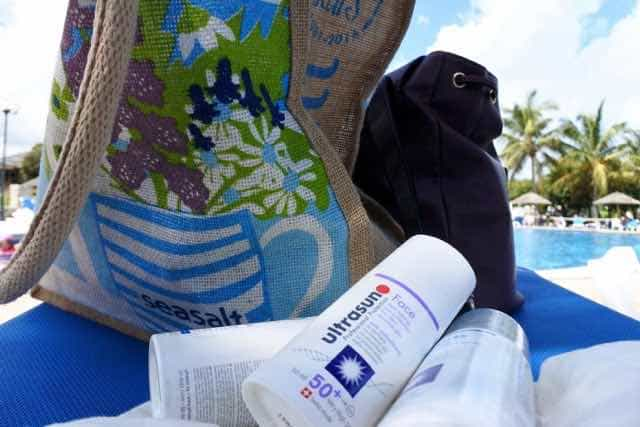 I love how the sun makes me feel while I'm on holiday – warm, alive and happy! But I don't love that it can be a health risk. My uncle died of melanoma more than a decade ago, and I'm keen to protect my family from harmful rays.
I was introduced to Ultrasun a couple of years ago, when we were asked to try out the products on a trip to Antigua. It's been protecting us ever since! Ultrasun is based in Switzerland and its products, made with patented liposome technology, only need to be applied once a day to provide protection from a broad range of UV rays – even after swimming and showering!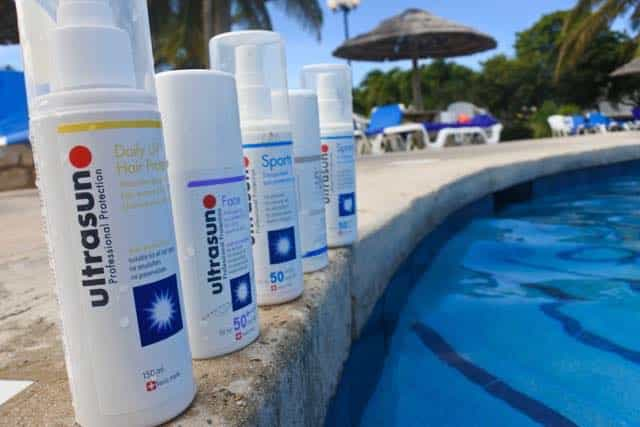 Here are some tips from Ultrasun on how to keep the family safe in the sun:
1. It matters HOW you apply sun protection! Make sure to apply 15-30 minutes BEFORE you go outside, preferably apply it while you are inside. Avoid applying sun cream to hot skin while outside as it can evaporate and not be as effective! Use about a teaspoon each for your face and extremities.
2. Keep babies covered. Babies 6 months and younger should stay out of the sun completely. Cover all skin and use a broad hat and stroller canopy.
3. All shade is not created equal. Shelter in the shade during the sun's strongest hours (11 – 3). 90% of harmful rays can penetrate clouds! And 70% can get through trees and umbrellas. The shorter your shadow, the higher your risk of sun burn!
4. Make sun protection part of your daily holiday routine. Put on sun protection in the morning before you leave in the morning – even if you are just going to breakfast. Then it becomes part of what you do each day, and you are unlikely to have to apply sun cream at the last minute.
5. Know what you are using. Read the label and make sure your product has enough SPF and UVA protection. Children need a high level of protection. There's a difference between 50 and 50+ (the latter must achieve at least 60 to earn the plus). UVA rays can do the most damage, going deep to the subcutaneous layers of skin. Check the percentage of your product. The EU standard is 33% (Ultrasun is over 90%).
Disclosure: We were sent Ultra Sun products for the purpose of this review. All opinions are my own and my family's.