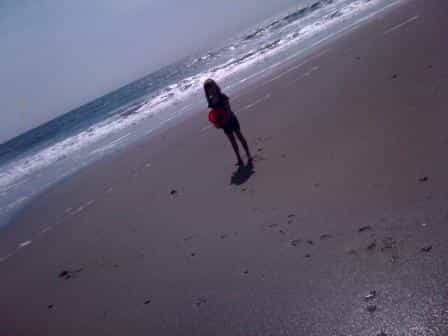 I'm thoroughly ensconced in California now. We've been here nearly two weeks and the girls are officially "tired" of Mexican food. One can never tire of the beach though, and here are some pics from a recent trip to Santa Cruz…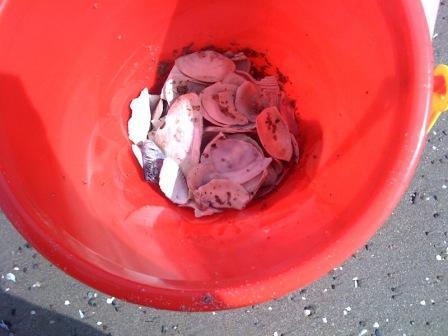 Where we collected lots of shells!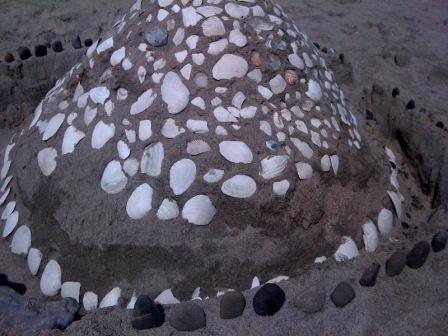 And made this sand castle. OK, I lied, someone else made it but I took the photo.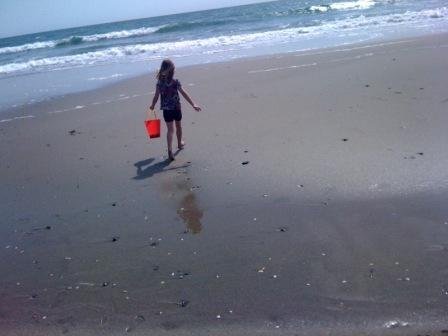 The red bucket (pail) in action.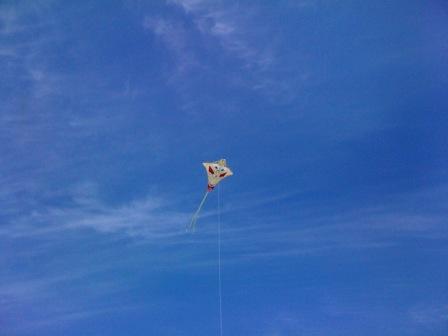 If you look closely, you can see Sponge Bob on the kite.
PS — I took these pics AND wrote this post on my iPhone 4! I don't care what Whoopi Goldberg thinks! I love that phone.