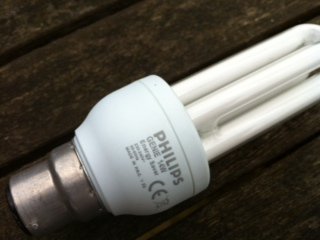 Disclosure: I'm working with British Gas on a project to help educate families about engery savings.
No, that is not a typo!
We're running the Watt Loss Challenge competition on the Smart Mums site — all you have to do is post a pic about how you save engery in your home.
My entry is above. We use energy saving light bulbs throughout the house, I've been told that they last up to 10 times longer than ordinary bulbs, and using one can save you around £40 over the lifetime of the bulb.
You can get a pack of 4 from Amazon for only £2.15
If you need some energy saving tips, you can pick some up here.
What are you doing to save energy?