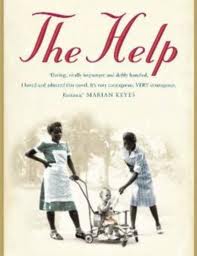 I was so excited to hear that Kathryn Stockett's The Help is being made into a film, as we speak! Apparently it is the most excitement Mississippi has seen in a long time.
Last Spring I suggested that my book club read The Help, and everyone really liked it. The group is usually split, but the general consensus was that it was a good read and it sparked a whole evening of interesting conversation (sometimes we only spend a half hour on the book and then go on to more meaty subjects such as school gossip).
The Help takes place in Mississippi in the 60's and is about the relationship between women and the almost exclusively black maids that cleaned their homes and helped to raise their children.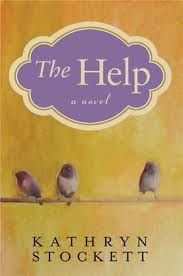 It's been on the best seller list in the US for quite a while, but is just becoming noticed here (that's how I got my book club interested in it, they wanted something up and coming). The UK cover of the book is different than the one in the States, apparently the two black women in maid uniform pushing a white baby in a pram was deemed too controversial for a still racially divided US.
The book sparked conversation about having help in the US and how it might differ, or be the same, in the UK, now and in the 60s. We talked about how for the British middle classes, after World War II, there was a trend of no help in your home, while in the US it was on the rise. We talked about how domestic help is treated and paid in the UK (usually above board). In California, where Mexican immigrants make up the nanny circuit, that is not always the case. All interesting topics, and close to the hearts of many mothers.
For those that know the characters: Emma Stone will play heroine Skeeter, Viola Davis will play Abileen, Bryce Dallas Howard is cast as Hilly, the snooty President of the local Junior League, Octavia Spencer is headstrong Minnie, and Jessica Chastain is cast as Celia, the social climber.
Participant Media and Imagenation Abu Dhabi are co-producing the movie with DreamWorks. Disney's Touchstone Pictures will distribute. Brunson Green, Chris Columbus and Michael Barnathan are producing.
Have you read The Help? Who would make up your perfect cast?