We are thoroughly enjoying our holiday in California. Well, me and the girls are. Hubby is holed up most of the time with his laptop working away (and we thank him for it). We did manage to take a family canoe trip down the Russian River. It was also a trip into my past.
My family didn't have lots of extra money when I was growing up — there were five of us pesky kids and my parents did their best on school teacher salaries. The only holidays I remember was staying at a friend's house that overlooked the Russian River. The two-story house on stilts had a huge deck that was shaded by the 300-foot Redwoods that populated the river banks and we got to sleep outside in sleeping bags. We would play in the river by day (earning the term "river rat") and at night we would have developed such an appetite we would devour everything in site; one of the favourites was pie made from the slightly tart local Gravenstein apples.
So, back to the canoe trip: four canoes, one kayak, six adults, three teenagers, three little girls, two dozen bottles of water, salami and swiss cheese sandwiches, and loads of sunscreen.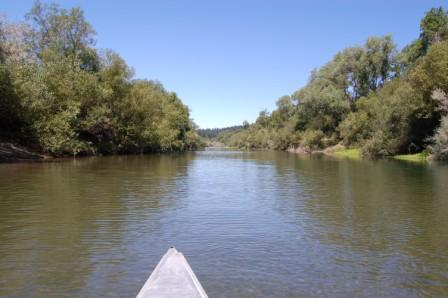 Hubby and I had a few teething problems at the start of the trip with the rowing (quite a compatibility test) but we were soon on our merry way…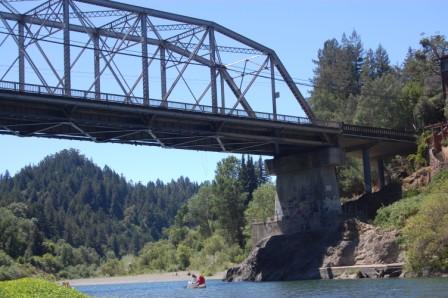 Here's the bridge near the house I stayed as a child. If you look closely, you can probably make out Susie + Phil (latest teen crush) written in the stone.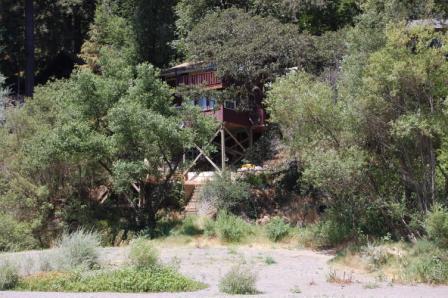 Here's the house. Squint and you might be able to see a little girl on a lounge chair with her nose buried in a copy of Little House on the Prairie, taking a break only to eat penny sweets from the shop.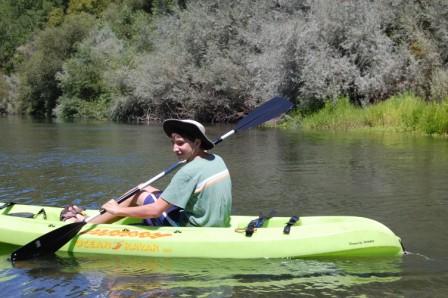 My 15-year-old nephew showing off his kayaking skills…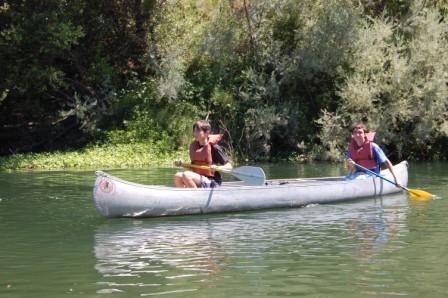 Two more nephews. The one on the right is going to be a freshman at UCLA this autumn.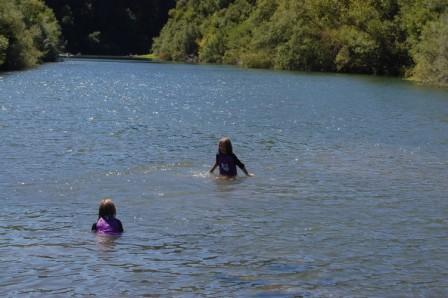 Two of my river rats.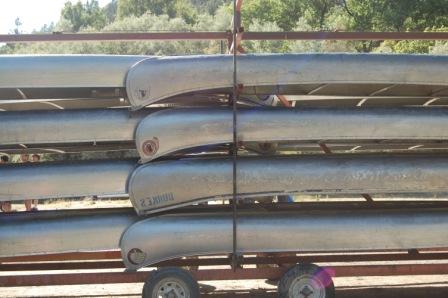 The ten-mile trip took about six hours! At the end they pack up the canoes and take them back for you.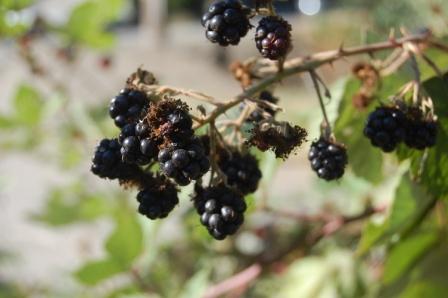 We found a blackberry patch while waiting for the bus to take us to our car. The blackberries weren't on this branch for long…
Where did you go on holiday when you were a child and have you ever been back?