Santa Cruz is just under a 1/2 hour from where we are staying in California. It's a bit of a curvy ride through the mountains, but when you arrive the air temperature is about 15 degrees cooler than the valley (which can get to 100F) and there are loads of beaches to explore.
One of our favourites is Seacliff, also known as the cement boat beach.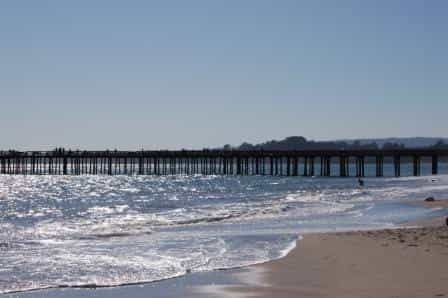 The cement boat is at the end of this pier (trust me).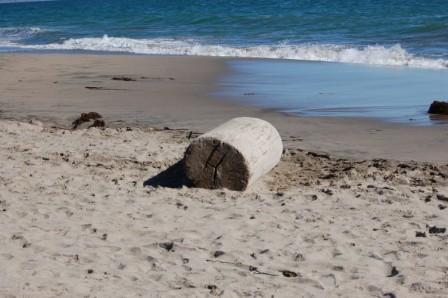 We put down our beach towels by this log.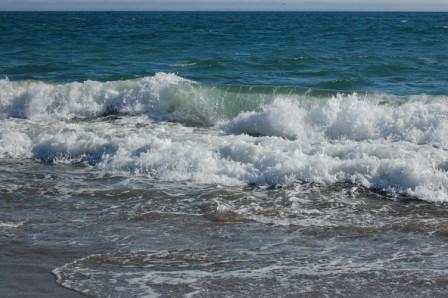 And watched the waves come in…
This one just missed my toes.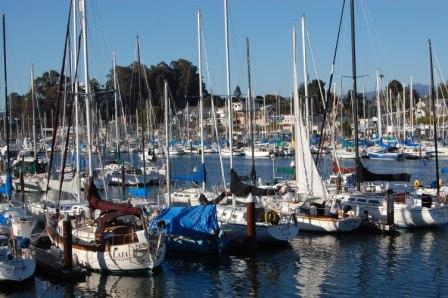 For dinner, we stopped by Aldo's in Santa Cruz harbour for calamari and fish and chips.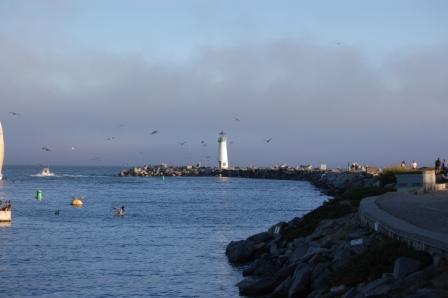 And relaxed as the fog seeped around the light house.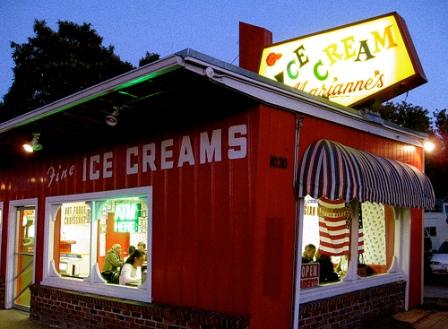 On the way home we stopped by Marianne's for fresh banana ice cream (photo credit: Beast and Bean).
We're back on British shores next week and will have to say good bye to our lazy summer days at the beach.
What have you been doing with your summer?