My teen daughters love a good water park. Below read their impressions of Raging Waters in San Jose, California – a great city to base yourself when discovering the San Francisco Bay Area. They also give their top tips for enjoying the day!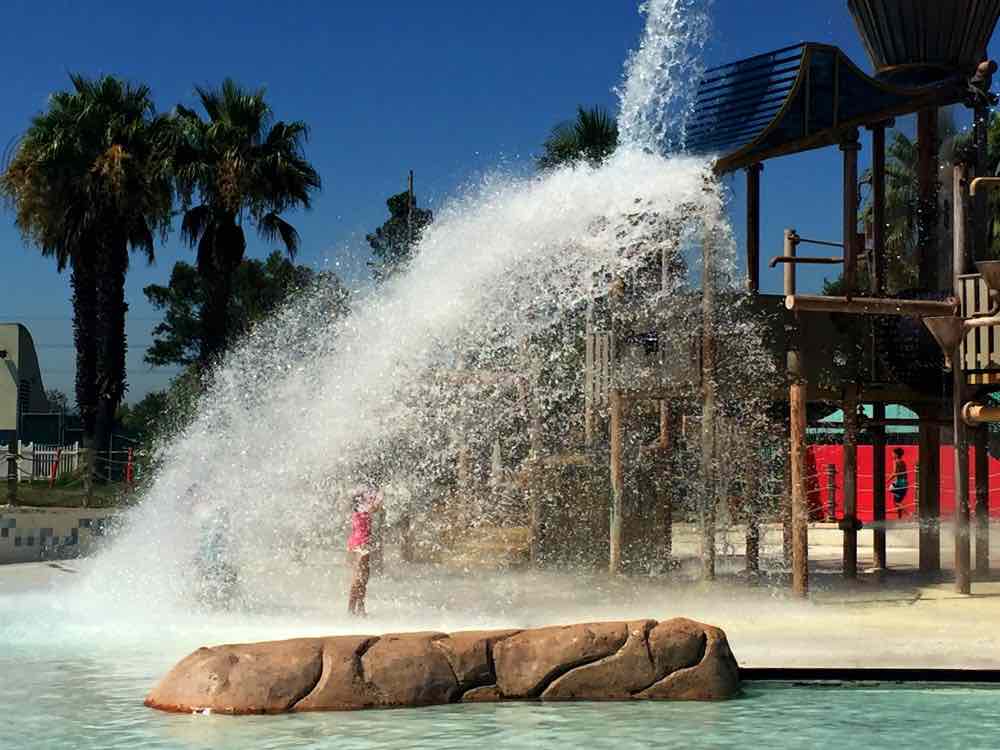 Raging Waters in San Jose is a definite bucket list day out for families, particularly children and teens. Whether you seek adventure and thrill, or simply a relaxed day out, you are bound to enjoy Raging Waters, due to its 23 acres of varied and exciting facilities including high-speed water slides, a wave pool and interactive themed water fort. This was the 2nd time I have been and I enjoyed it even more!
I love the thrilling and fast-moving element of things, so the wide range of tall, fast slides was perfect for me. I particularly enjoyed "Dragons Den", which is a slide that starts with a steep, dark, downhill slide and opens up into a wide bowl shape, which you spin around a couple of times in before plunging back into a slide. I really loved the roller-coaster feeling and rush of adrenaline that was triggered by the slide, and would therefore highly recommend it! I also really enjoyed the "Serpentine Slides", which consists of three slides which bend and wind its way down into a splash pool.
However, for more relaxed types, like parents (at least my parents), the "Endless River" is a perfect option. You lounge in a tube, and float slowly around the seemingly "endless" lazy river. This is an ideal way to cool off and be at leisure, whilst being enjoyable and having fun. An alternative is the wave pool, where you can swim, or float in a life jacket, whilst stimulated waves move you up and down gently.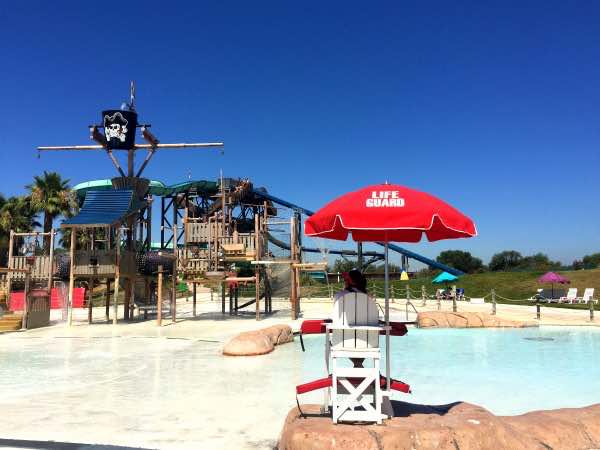 For younger children there are also plenty of options, including a sectioned off area just for younger children called "Little Dipper", which consists of a pool and mini slide. There is also "Wacky Waterworks", which is like a playground, but with jets of water spaying at you.
If you are seeking more fun, and some challenge, the "Activity Pool" is a good choice. I particularly enjoyed the challenge of trying to get across the pool via a rope net and some floating logs and Lilly pads. There is also "Pirate's Cove", which is a larger adventure playground, also with lots of water spraying you. However, a main feature of it is the huge bucket which fills up every couple of minutes, and topples over, drenching everyone with water.
Top 10 Tips for enjoying your day at Raging Waters!
Get there right when they open as the quests are much shorter!
Bring water shoes because the side-walk gets hot and you can wear them on the slides (unlike flip-flops, which you can leave at the bottom of the ride but risk loosing them)
Bring your own water! It's the only food item you are allowed to bring into the park – and bottled waters costs $3!
Bring water shorts/board shorts so that if you get tossed around a bit in your swim suit your tush is covered!
Wear a rash guard to help prevent sun burns because it is HOT in California
Bring lots of suncream and apply frequently
Be aware that some slides don't permit you to bring a camera so don't bring a Go Pro!
Bring some food in a cooler and leave it in your car (food options are limited and they are very expensive)
Bring an even number of people as most rides are for 2 people (there is one for 3). Our favourite slide Dragons Den and shark attack) are for 2 people.
Get a cabana because you have guaranteed shade and it's great for the older members of your party!
Our favourite slide

There are so many slides, pools etc that it's hard to choose my favourite. As there are three of us (mum just wanted to relax in the lazy river) I liked the 3-person one, Barracuda Blaster. It was very exciting but also a bit longer than the others.
IF YOU GO:
Raging Waters San Jose 2333 S White Rd, San Jose, CA 95148 +1 (408) 238-9900 https://www.rwsplash.com
Disclosure: Entrance to Raging Waters was provided by Team San Jose. All opinions are that of the authors.