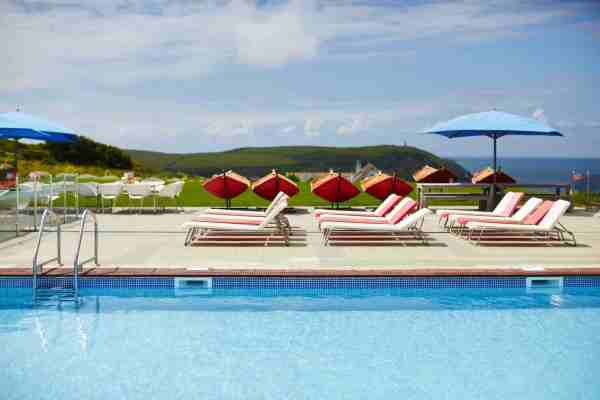 Every family needs a little indulgence in their life and ours is the St Moritz Hotel in North Cornwall.
Located high above Daymer Bay overlooking the River Camel estuary, the St Moritz is a totally re-done rendition of popular 1930s hotel located by the surfing beach of Polzeath. Many families return year after year and I totally understand why. It has all the ingredients of a perfect getaway.
From comfortable rooms with their own conservatory to the rising-star chef, Cowshed Spa, trendy Roos Beach concession and Britain's coolest pool, the St Moritz is easily my new favourite hotel in Cornwall. Plus you're smack in the foodie-loving, surfer-dude, Royal rubbernecking part of Cornwall. Watch out Watergate Bay!
I was there recently as a guest to review. Read on then check it out yourself – if you can get a reservation!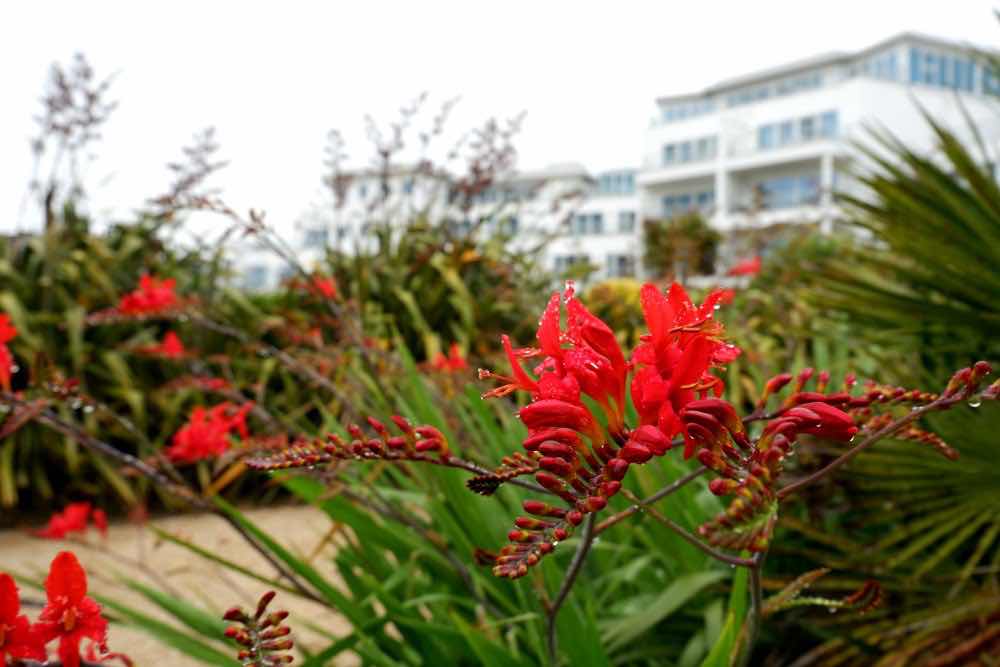 Accommodation
St Moritz has a plethora of places to rest your head: 55 guest bedrooms, 13 5-star self-catering apartments (including 2 penthouses) and 33 garden lodges. King rooms come with their own sea view beach hut by the pool. For the economically minded, there are uber cute "Cosy Rooms", with lots light.
We stayed in one of the ground floor Garden Suites, perfect for us with the clever fold-down beds for the kids. Where do I start? All rooms have Cowshed products (originally formulated for the ultra cool Babington House), Egyptian cotton bedding, and complimentary, easy to use wifi with no passcodes (more hotels should do this – I hate fiddling around with complicated codes).
My favourite bit was our private conservatory overlooking the gardens and our own sun loungers. I could have easily hung out in our room all day. On our first morning Hubby did just that (reading the papers) and the girls and I explored the grounds.
Indoor and Outdoor Pools
Our first stop was the outdoor pool, lauded as Britain's coolest by the Times. Being a Californian, I can't tell you how happy this pool made me. It's a large heated pool with a sweeping views over the Bay. Giant garden hammocks are dotted between lounge chairs. Beach huts face the sea. There's an attendant that will bring you fluffy towels and if you get peckish you can walk all of about 20 steps to the SeaSide Restaurant and order dressed crab and crusty bread or take it to one of the picnic tables on the grassy knoll. My husband had to literally drag me away.
There's also an indoor pool, for those days when it's just too cold outside (my girls have Scottish blood so it has to be a blizzard outside before they consider that option). To accompany, there's a gym, Jacuzzi, large hamman-style steam room, sauna tennis courts, table tennis, the list goes on. You could stay on the property all day and you wouldn't be bored.
Restaurants
It's rare to get a hotel restaurant that really shines and St Moritz has not just one, but two destination restaurants.
Named as one of Heston Blumenthal's top 5 chefs, Head Chef David Williams uses Cornwall's ubiquitous ingredients to create the best flavours of the North Cornwall Coast. Hero ingredients, such as asparagus from St Enodoc or Porthilly mussels often feature in the menu of the A la Carte Restaurant in main art-secco building, which serves breakfast, lunch and dinner. The Sea Side Restaurant and Bar by the outdoor pool with large terrace overlooking Stepper Point headland and Camel estuary.

My girls are at an age that they have out grown the kids menu but sometimes the adult menu can be a bit too racy for them. I have to admit I thought about feeding them early, leaving them with a sitter and going to the A la Carte Restaurant on our own (it's an option – the hotel has a list of several local sitters). But the girls were having none of it.
I'm so glad they came – it was a real family culinary experience. We started in the comfy light filled bar, pursuing the menu and playing Scrabble with tangy Gordal Olives to nibble. I will admit to having ONE glass of Stellonbach Pinotage. The girls always order water. I was so absorbed reading the menu choices that I lost the Scrabble match (to my daughters' delight).
When our starters were ready we moved to the main restaurant. I had Porthilly mussels with cider, apple and fennel which were perfectly steamed with taste of the sea. I wanted to order more crusty bread to soak up the liquid, but knew I'd fill myself up so had to restrain.
The 8 hour braised shoulder of lamb with Boulanger potatoes and late season squash was exceptional. My 13-year-old and husband raved about this, with my husband saying it was the best lamb dish he's had in a long time (and then quickly added "except yours!"). I was impressed with the seasonal vegetables side dish – which included asparagus, celeriac, kale and nasturtiums.
We never would have guessed that the Vanilla Cheesecake would be a star dessert. My daughters ordered it thinking it would be a slice of cheesecake. When it came my youngest said "that's not mine, I ordered the cheesecake!" It was an orange tuile column filled with fluffy cheesecake and meringue with vanilla bean ice cream.
Breakfast is served in the main restaurant, and is buffet style, with the option of ordering specially prepared dishes. We loved that each morning there were avocados and more of that yummy crusty bread. I also loved the artisan coffee from Central America. The espresso was so smooth it was delicious without milk.
Cowshed Spa
Those of us who remember the 90s will be familiar with Babington House – the celeb hangout in Somerset. Cowshed's wild crated treatments and products were originally formulated for the celeb set and became an instant hit (with names like Knackered Cow and Moody Cow – who could resist?). Here's a coup – St Moritz is the only Cowshed Spa outside of Soho House properties. It's a great place to unwind with a mani-pedi or total body massage which will end blissfully with a lime essential oil pick-me-up.

Mini Moritz
During school holidays, kids 6+ become automatic members of the Beach Club at Wavehunters. Staff help entertain on Polzeath Beach with sand safaris, beach games and discounted surf lessons. Kids activity room with movies and games and Mini Moritz menus mixing all-time favourites like sausage and mash with tempting local choices poached salmon and broccoli and new potatoes.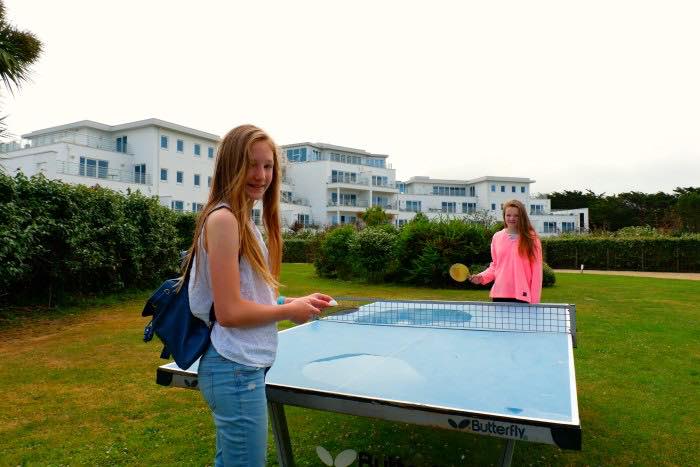 Roo's Beach Shop
I pretty much wanted to buy everything in Roos Beach, which just opened up a little concession at Cornwall's St Moritz Hotel near Polzeath. Their main shop is between Watergate Bay and Newquay, opposite Porth Beach. Roo is a former florist and garden designer who fell in love with the Cornish Coast. I'm in love with her bold colours and eclectic prints!
Guest Guru and Land Rover service
Chloe helped us figure out what to do … and will even drive you to Rock, Polzeath and Daymer Bay until 6 pm. in the hotel's trendy Land Rover. We found this extremely useful, leaving our car untouched over the weekend.
During our weekend we took the Land Rover service to Rock (a 5-minute drive) and caught the ferry to Padstow. Driving to Padstow would have taken 45 minutes each way, and the ferry was so much fun. We also went waterskiing (!) with the Camel Ski School and visited Port Issac. Make sure you read my post "St Moritz: 10 things to do with the kids" coming soon!
All in all, it was a very indulgent and active weekend. If you go to Cornwall I highly recommend trying to get a reservation at St Moritz. The whole family will love it.
Below are some more pics of the trip!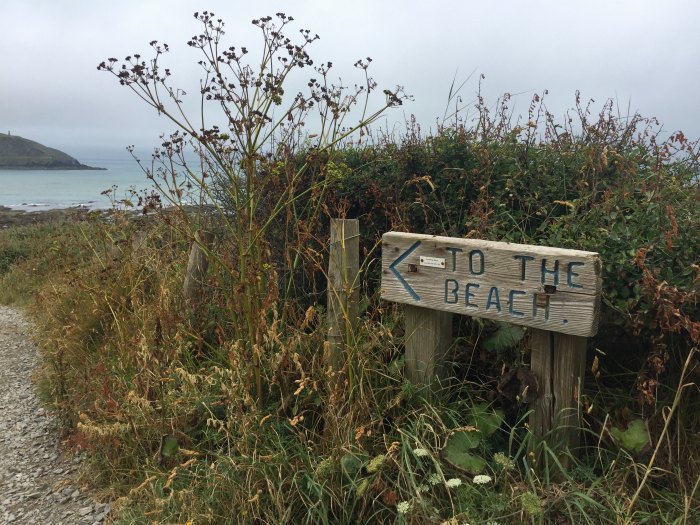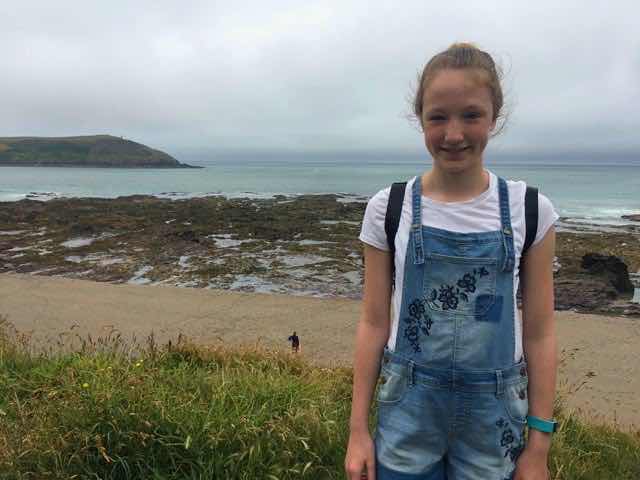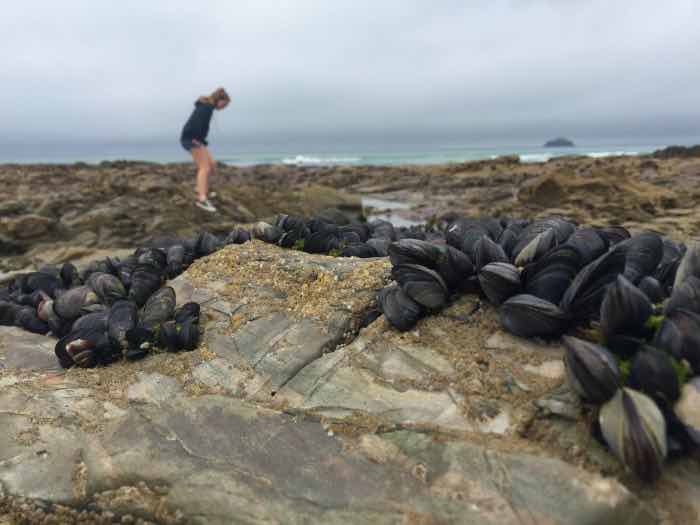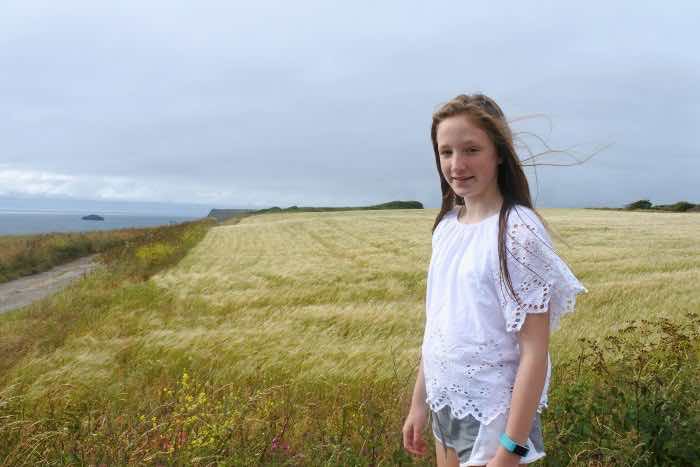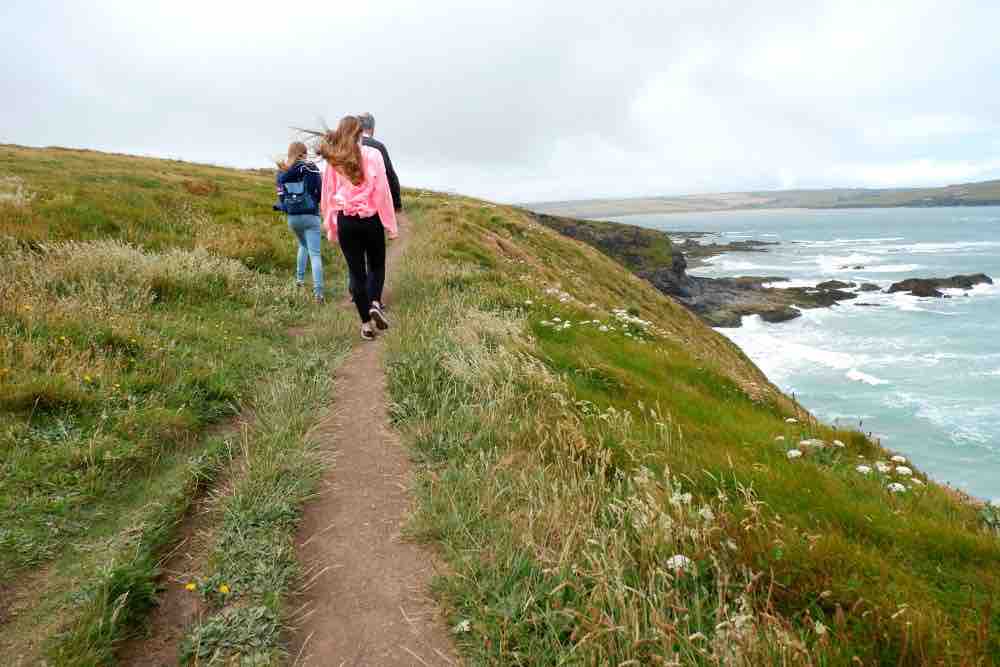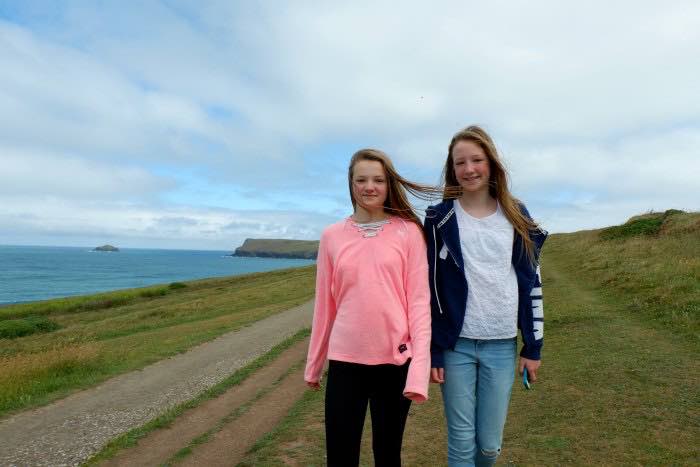 IF YOU GO:
St Moritz Hotel Trebetherick, Wadebridge PL27 6SD +44 01208 862242 https://www.stmoritzhotel.co.uk
Camel Ski School The Pontoon, Rock PL27 6LD +44 01208 862727 http://camelskischool.com
Disclosure: Our stay at St Moritz was provided by the hotel for the purpose of this review. All opinions are my own.