In the UK, it's inevitable that on the weekend we'll end up at a National Trust property. Greys Court is nearby and we love wandering through the gardens. If we're feeling ambitious, we drive out to Waddeson Manor, which the girls adore.
While in California, we visit Filoli. Located just 30 miles south of San Francisco, it's a Golden State version of an English country house, with lots and lots of sunshine and blue skies.
Filoli is full of history too. After the 1906 earthquake, many of the monied San Francisco families of the Gilded Age relocated to the "safer" Peninsula and built expansive estates (the US version of Downton Abbey?) Filoli, which sits amongst 654 acres, is one of the few remaining country piles of the early 20th century. It's run by the National Trust for Historic Conversation, showcasing a cozy Georgian country house with a spectacular 16–acre English Renaissance garden. We love to visit and have a little potter around.
What we really enjoy though is the SUNSHINE. Filoli brings together a bit California history with its most famous ingredient. I can just imagine the previous owners hanging out near the swimming pool, writing letters to their cousins on the other side of the pond, asking about the weather of course!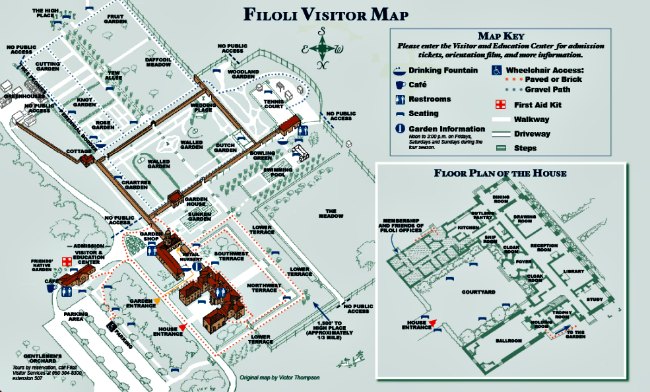 IF YOU GO:
Filoli 86 Canada Road, Woodside, CA 94062 + 1 (650) 364-8300 filoli.org Open February through October. Admission to Filoli allows you to explore the historic House and Garden at your leisure. Self-guided booklets and docents are available to answer questions and there's a 15–minute video on the history of Filoli that runs continuously in the Visitor Centre.