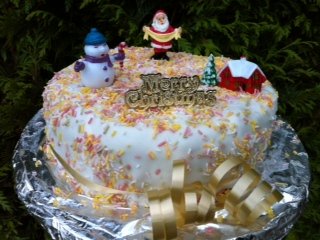 Here's the finished cake! What do you think?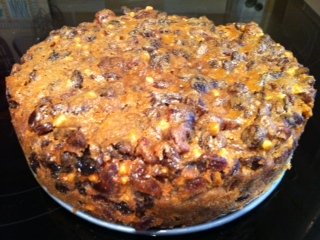 As you may remember from
last week
, here's my Christmas Cake, cooling after taking it out of the oven.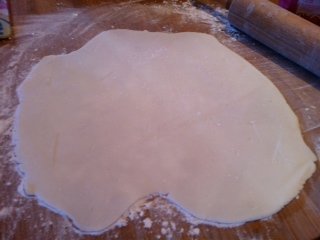 First I covered the cake with marzipan. The hardest part was the fondant. The Waitrose package came with a package of "ready to roll" fondant, which meant I had to roll it out myself. The fondant was very hard, so I put the package into a cup of hot water for a few seconds, and when it came out it was more pliable. I rolled it out, dusting icing sugar on the cutting board so that it would not stick.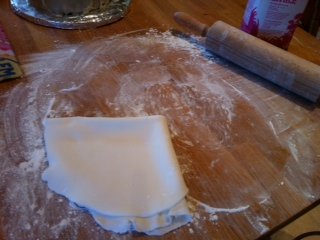 I folded the fondant into quarters, and was VERY glad it didn't stick to the cutting board!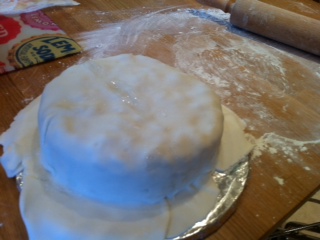 Next I brushed a bit of warm apricot jam (included in the Waitrose pack) over the marzipan, then gently laid the fondant over the cake. The fondant stretched in a few places and began to break (oh no!), but I fixed it by putting a bit of hot water on my finger, and rubbing the fondant until it softened a bit and blended in.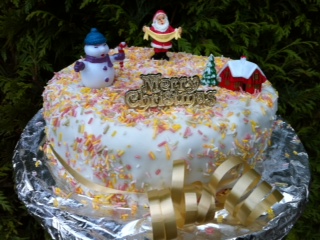 The finished cake! Just gorgeous, don't you think?!