I love baking, especially when Christmas is just around the corner. There is nothing better than being surrounded by butter, brown sugar, flour and cinnamon.
Today is last Sunday before advent. Known as Stir It Up Sunday, it's the traditional day to bake your Christmas cake!
After long discussions on Twitter, I learned that many people actually bake their Christmas Cakes during October halfterm, which has the advantage of letting the cake soak up more alcohol. That says a lot about my Twitter friends.
Back to Christmas Cakes…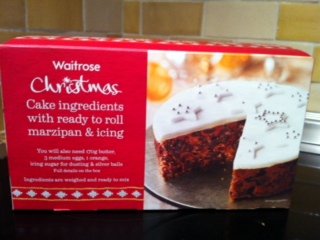 I cheated and bought this kit from Waitrose. It retails for £10, but I got it on sale for £8.50.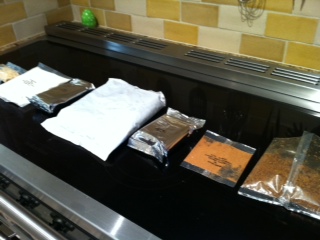 It came with pre-measured, pre-packaged ingredients. Perfect. I just needed to add butter, eggs and the zest of a whole orange.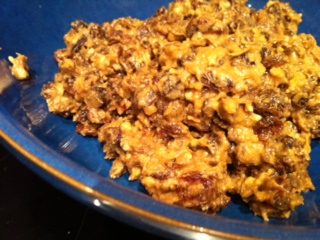 Eggs, butter, brown sugar, spices, fruit, nuts and orange zest… mmmm, can you smell it?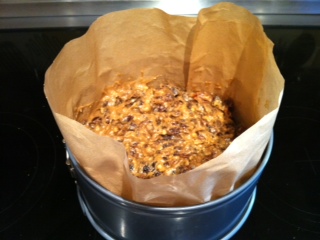 The most difficult part was lining the baking tin with parchment paper. That took an extra set of hands.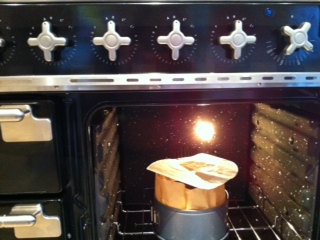 All ready to bake for 2 and 1/2 hours!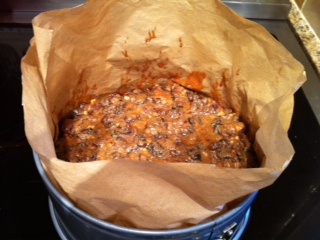 Done.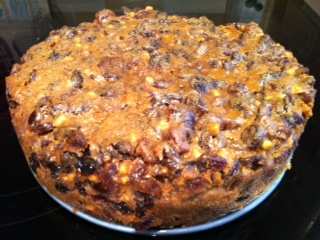 All ready to soak up some alcohol.
Stay tuned for part 2, where I decorate my Christmas cake, probably with a glass of wine in hand :D.