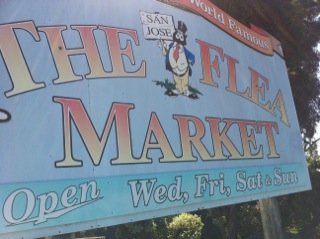 The San Jose Flea Market, made famous by Khaled Hosseini's The Kite Runner, is not far from where we are staying in California. One of the reasons the book resonated with me was because of the author's connections with Silicon Valley, where I grew up. I visited the flea market as a child, and remember the stalls, often manned by families.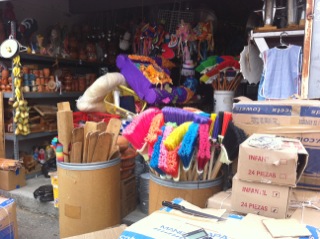 The San Jose flea market is very different today than in the 80s. It now boasts more than 2,000 sellers and 40 food stalls.I imagine Baba and Amir's stall was something like this one.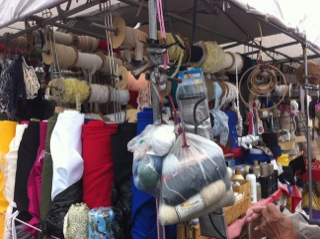 You can get anything at the flea market. This seller supplies everything you need to sew!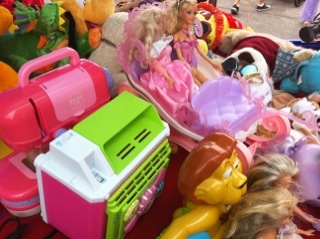 This is the ubiquitous toy used stall.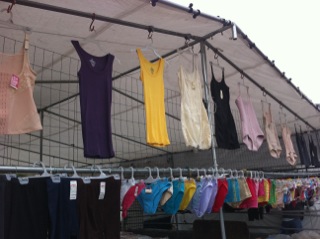 Underwear is another popular item.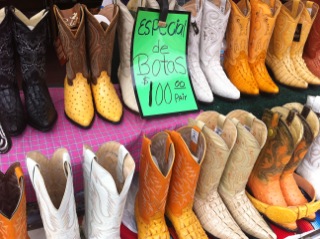 These boots looked very cool. Authentic.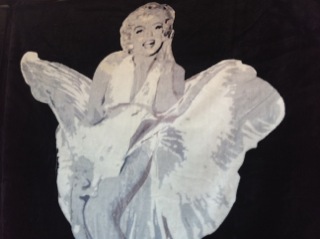 This Marilyn Monroe textile was hanging in a carpet seller's stall. I thought it would look fab on a wall framed.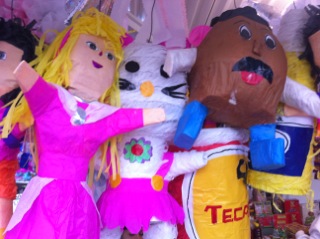 There were a few pinata stands. Mr. Potato Head must be there because of Toy Story 3.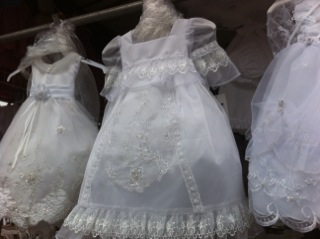 These christening dresses are very popular in Mexico. Little brides of Christ. Aren't they gorgeous?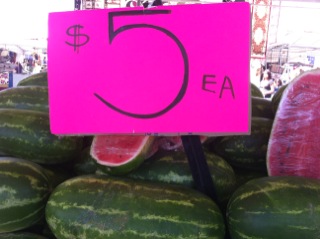 The flea market is known for food, and there is a large farmer's market. I had never seen watermelons so big … or so affordable. I just couldn't lug one out of there.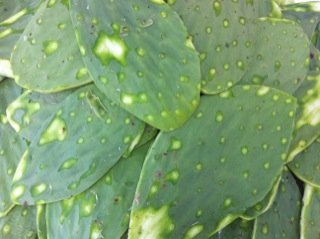 You can also purchase cactus leaves. I've never tried them, but apparently the taste is similar to green beans and they are often added to scrambled eggs.
Where's your favourite market?