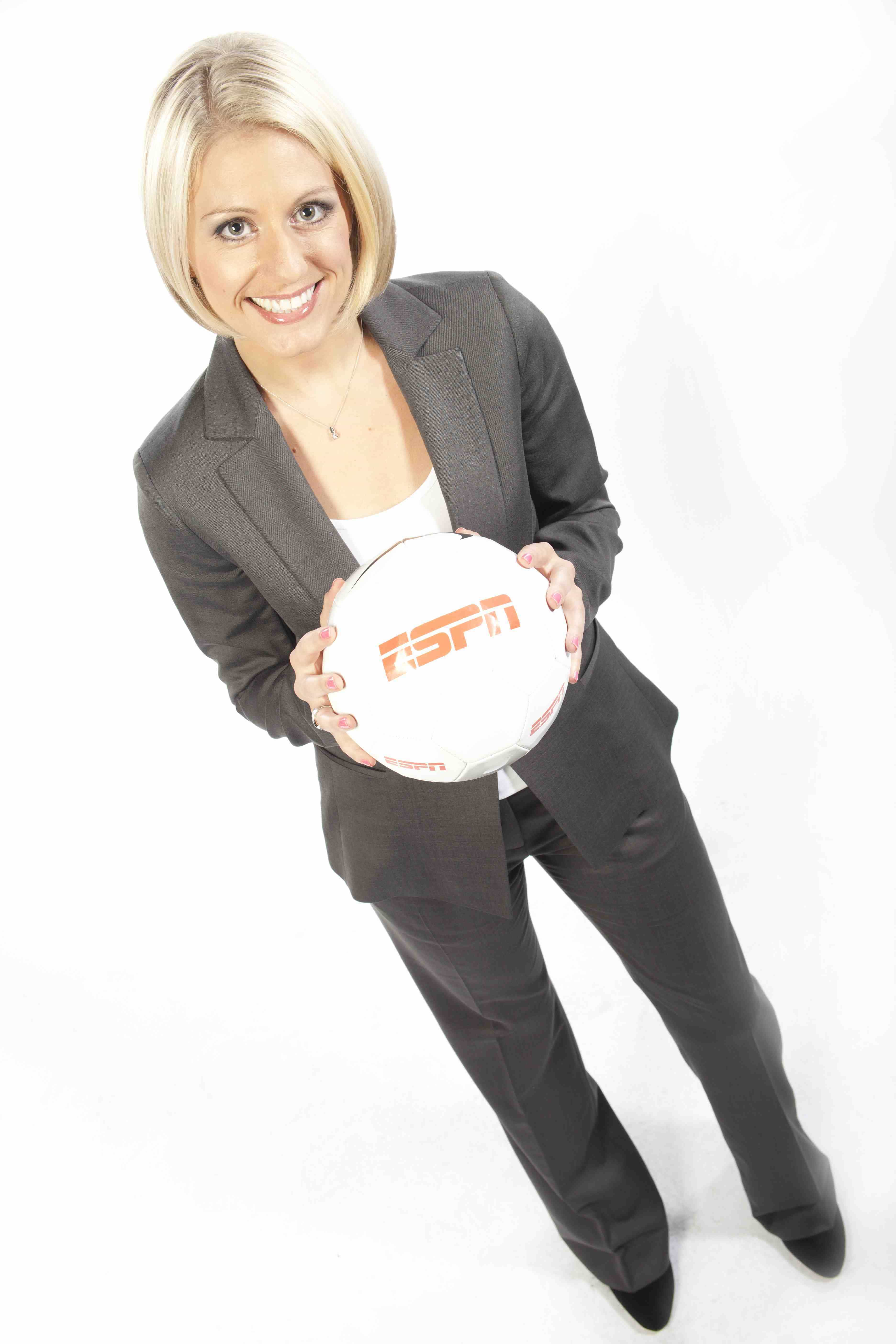 You know I am all for girls and sports. Especially football for girls. Team sports offer girls so much: It helps build self esteem, gives them exposure to teamwork (which boys get so often.) And did I mention the pink footballs!
In my quest to raise the profile of girls sports, I'm helping the The FA WSL (Women's Super League) and ESPN to get the word out about their "Search for a Star" competition to find the next generation's sports TV
presenter.
Headed-up by an elite panel of expert judges including ESPN football TV presenter Rebecca Lowe (pictured), Team GB Olympian Ellen White and ESPN Senior Executive Producer Andrew Hornett, the competition welcomes all aspiring sports presenters aged between 12-16. The winner will be given the chance to write and present their own report for ESPN.
To enter, hopefuls are asked to upload an original, single-camera 60-second video report on a recent sport event to their own YouTube account and visit www.fawsl.com to find out how to submit the URL.  
Entries will be whittled-down to four lucky finalists who will be invited to the ESPN Studios in London on Tuesday September 25, for an exclusive tour and TV presenting master-class. The finalists will be given the chance to impress the panel of judges with their newly acquired presenting techniques and a final winner will be chosen.
For
more information on how to enter the competition, please visit http://www.fawsl.com/news/espn_search_for_a_star.html