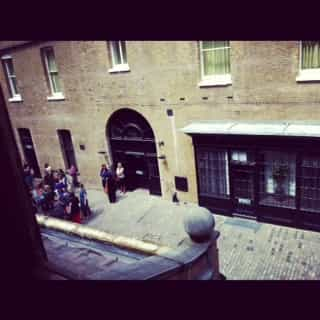 Many of you know that I'm the founder of BritMums, the UK's largest parent blogging community with nearly 4,000 members that represent more than 7,000 blogs with a reach of nearly 20 million page views a month.
More than 500 people flooded The Brewery in London on June 22 and 23, 2012, for BritMums Live!, the biggest parent blogger conference in the UK. Ruby Wax kicked things off with a frank and funny discussion of her depression and her online community Black Dog Tribe. From there we had blogger roundtable discussions, workshops, the Brilliance in Blogging party and awards, Sarah Brown, Cherry Healey, the Bloggers' Keynote, social networking training, advice on charitable fund raising and awareness, fruity drinks, style sessions, film sneak peeks, pedicures, vacuuming (!), photobooths and much much more.
You can see what everyone has to say about the event on their blogs, with the Official BritMums Live Linky – there were nearly 200 posts last time I looked!
Meanwhile here are some "behind the scenes" snaps of BritMums Live 2012!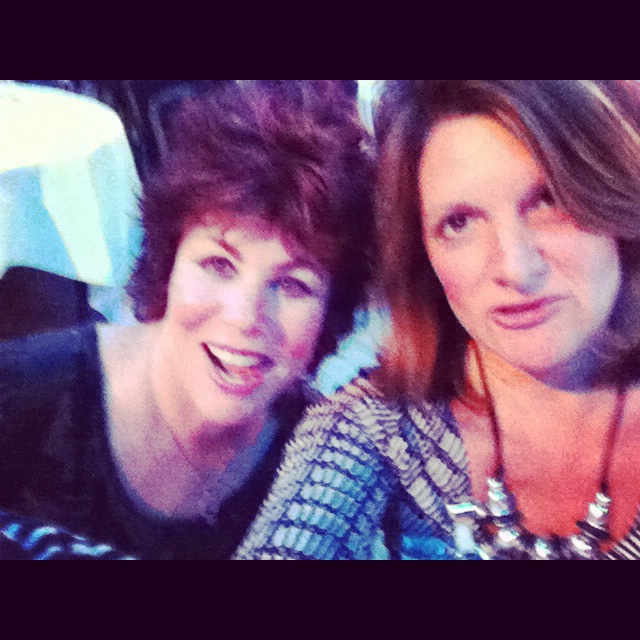 Susanna and keynote Ruby Wax. Not sure what possessed me, but as our heads touched together I told her I didn't have head lice.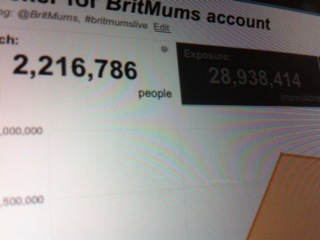 BritMums Live 2012 had a reach of more than 28 million impressions on Twitter over 48 hours. We were impressed too!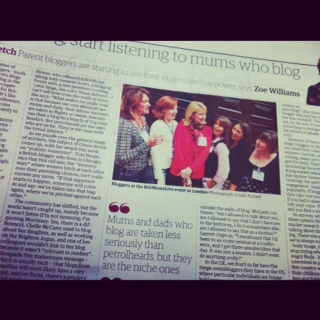 This article appeared in Saturday's Guardian. That's me on the left!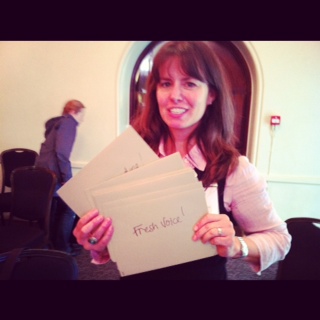 Michelle from The American Resident with the BritMums Brilliance in Blogging winner envelopes. Oh the suspense.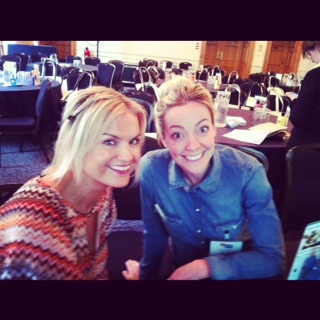 Katy Hill and Cherry Healey "hanging out".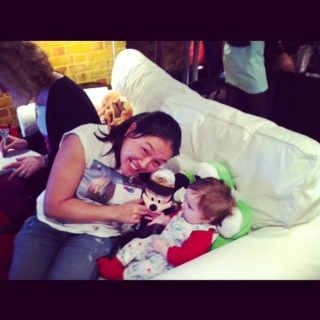 Grace from Disney playing mum.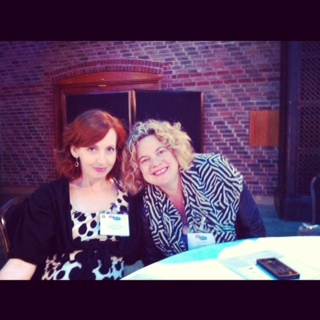 Jen chatting with Eleanor Mills.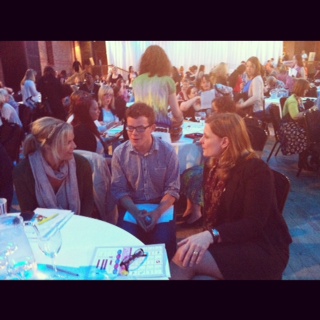 Katy Hill, Charlie from Piggy Bank Kid, and Sarah Brown.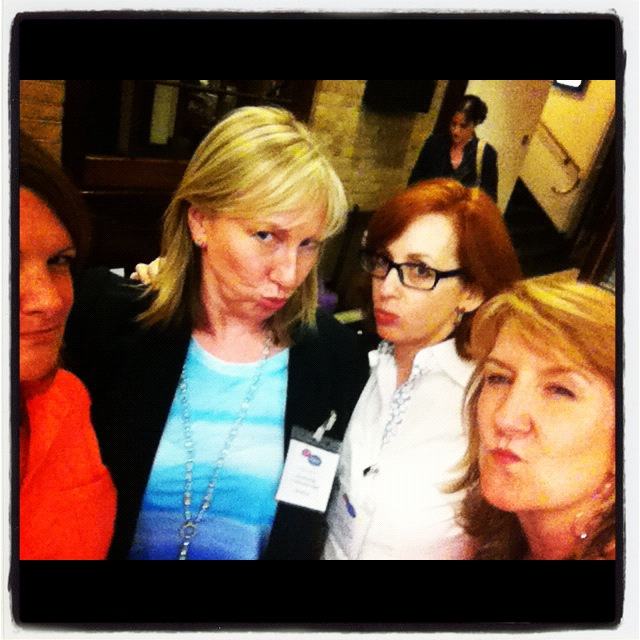 The  glare: Susanna, Diane from In The Powder Room, Jen and Toni/Expat Mum.