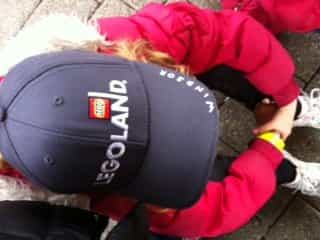 The Modern Family were lucky enough to get invited to the launch of the Legoland Hotel in Windsor, which included a complimentary night's stay and a day in the park. Little did we know celebs, like Vic Reeves, Tim Minchin, Michael McIntyre, Emily Maitlis, and Zoe Ball would be there too. The girls could not believe their luck and told all their school friends they had the coolest mummy in the world.
What's not to love about this hotel? It's a child's Lego paradise. The hotel looks like it is made of brightly coloured giant Lego bricks. A few thousand Lego figures decorate the wall behind the check-in desk, there's a pond of Lego nearby to keep kiddies busy, and Lego figures are EVERYWHERE. Literally.  I read in The Sun that more than 80 million bricks were used to decorate the hotel. I know, shocking (that I read The Sun).
We stayed in a Kingdom room  – think castles, knights and princesses! My girls (ages 7, 8 and 9 – that's not a typo) thought they were a bit "old" for the room, and were desperately trying to get us upgraded to a Pirate room, which "was totally cool mummy." 
The hotel has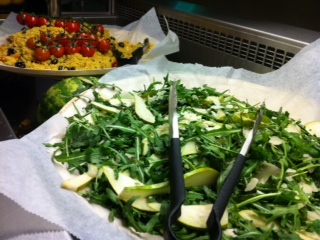 thought of everything for kids — a box of Lego to play with, custard creams and hot chocolate to snack on, and a treasure hunt in the room. The lighting could be improved (it's dim), and I'm sure it will be a challenge to keep themed rooms looking fresh after a year or so, but overall the experience is "lego" and exciting.
The family restaurant "Bricks" is child-friendly and offers a wide variety of healthy food options for children and adults. In addition to the usual options (chicken) there is bar-b-que ribs, Chinese stir fry, an array of salads (my favourite was prawn and rocket.) The breakfast options are fabulous — fresh fruit, berry smoothies, waffles, cereals, pastries and of course the obligatory full English fry up.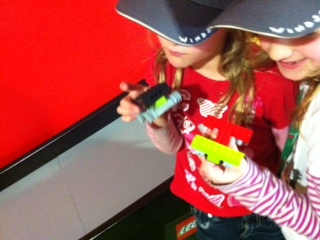 After dinner, we relaxed in the bar area next to the restaurant, which has a Lego play area and — the highlight for my kids — the Racers Build & Test area.This is where you build your own Lego car and race it down a track. That kept my girls occupied for hours while we enjoyed a glass of wine nearby. OK, a couple glasses of wine. 😀
The hotel has a sense of humour too. The toilets have child-sized wash basins that talk to when you wash your hands ("What did you do to your hair today? It looks fabulous!") and there are little jokes strategically placed around the hotel (i.e. a, erm, flatulence button with "was that you?" written on the nearby wall.)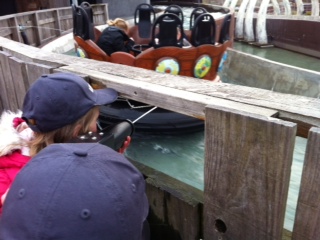 Our stay in the hotel gave us access to the park an hour before the public crowds were let in. We used this time to go on Atlantis 5 times in a row! 
But my absolute favourite bit about the park is manning the water pistols by the Viking River Splash ride. Where else can you shoot a freezing cold stream of water at complete strangers and get away with it. 
 But who cares what I think. Below are the views of my girls. N.B. – I've left in all typos, I just couldn't resist.
When you walk into the Legoland Hotel it' a kid lego paridise (stet). There's all the lego mini-figures at the check-in, and every day there's a competition where you have a big bath of lego and you have to build something different each month. In our room (we had the Kindom room) there were loads of decorations and we had a piece of paper and it said things like how man snails is there on the floor, etc, and when you got all the numbers there's a tresure chest with a lock and you have to put the correct number in and you get some tresure (we found it very hard to get the bolt open because all the numbers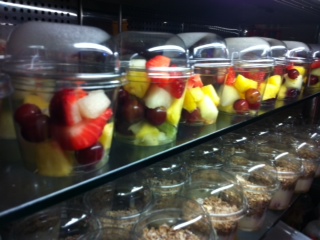 were on the front so we didn't know where the numbers went but we eventually found out you put them at the bottom bit). The swimming pool was great! Well it looked great because it wasn't open yet!!
I loved the dinner and breakfast buffet because they had everything there! It also tasted very yummy. I especially liked the ice-cream factory where you got you own ice-cream out of the machine and there was carmel, chocolate and strawberry sauce. There was aso lots of toppings such as sprinkles, chocolate buttons, etc.
 My mum took me and my sisters to the Legoland hotel. My fave things in the room were: goody bag, bunk bed, tresure hunt and the Lego creechers. Then we went to the swimming pool, but it was closed but it looked good. Next we went to diner it was exlent food and ice cream and we met Ellen and Logan. When we were finishing our drinks there was a disco! And we met pink brick. Then after a bizy day we slept in the bunk bed but my sister didn't like it at all, so I switched with her.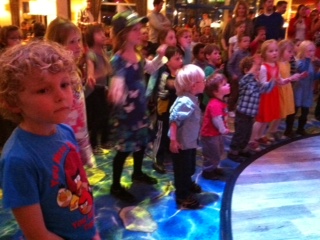 I was the first whun to wake up. After that we got changed. It took forever because my sister wouldn't put her shoos on she was too busy playing with her Lego! When she put her shoos on we went to breckfast. I had a froot smoothy. Then we went to our room again and checked we hadn't left anything then we went to the park. My fave rides were the pirate ship driving school and last but not least Viking River Splash.
It was asome! because there was a pool of lego in the lobby. The rooms were good. But there code (could) be more choyses (choices) of rooms. The pool looked good. The disco was fun. And the hotl was very colourful and nice. The food was good.
In the rooms ther was a big bed and a pull out bed and a bunk bed. There was a pyrat (pirate)room and an invenchure (adventure) room) and a cingdom room. We had the cingdom room. There was tresure in a box in the room. We had to get numbers for the code. We could not open the box, then daddy opened the box.
We had breakfast and got dresst and went to the park. It was fun. 
About the Legoland Hotel:
Family packages at the Legoland Hotel start from just £248 for a family of four for a themed bedroom, inclduing breakfast and 2 days in the park. The all-you-can-eat buffet dinner at Bricks is £19.99 for adults and £9.99 for children. For more information, go to legolandholidays.co.uk.