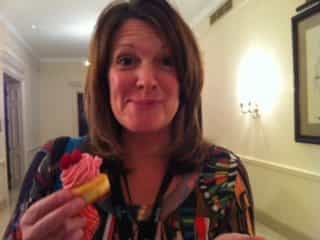 Hello, I'm Susanna, the founder of BritMums, the UK's largest parent blogging network with more than 3,000 members with an aggregated reach of 12 million. I was also a founder of CyberMummy.
We're holding our big annual blogger conference BritMums Live! in June, and Carly over at Stepford Wifey is hosting a Meet & Greet on her blog.
I know it's nearly five months away, and my hair (and body shape) may change by then, but here goes:
Name: Susanna
Blog: A Modern Mother and The BritMums Blog
Twitter ID: @amodernmother and @britmums
Height: 5ft 7 (I don't wear heels!)
Hair: Mousy brown
Eyes: Brown
Likes: Cooking, looking after my veg patch, spending time with kids, Boden, getting a bargain in charity shops, swimming pool, California, snow, hot weather, nice people
Dislikes:  Eggs
BritMums LIve! is the UK's largest conference for blogging parents (PRs can go to). Register now before the early bird price goes up!