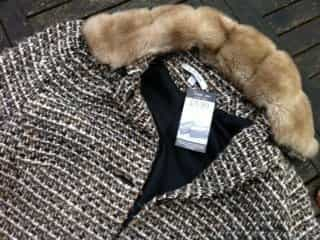 What can I say? I love bargains. They always go over well with Scottish hubby too.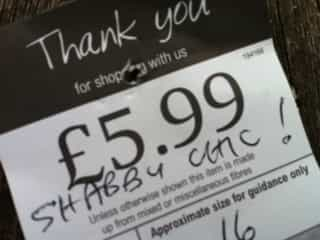 In case you didn't see the price tag!
I found this one in an Oxfam shop. They were having a special vintage day. This tan, tweed-like shabby chic LK Bennet coat popped out at me and landed in my hands. The shop assistant winked (yes WINKED) and agreed it was a great bargain.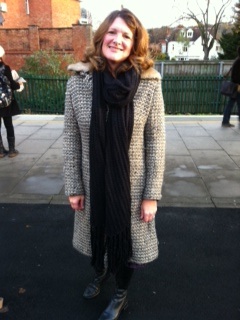 Here it is, in situ. On train platform, ready to go into London for a meeting. What do you think?
And the coat inspired my new project. I'm going to try to get a whole outfit (minus underwear and tights, because that would just be gross) to wear to a business meeting. The goal being to get someone to voluntarily compliment me on my outfit. Then I just have to smile and thank them (like the French), and not let on about my bargains.
Think I can do it?