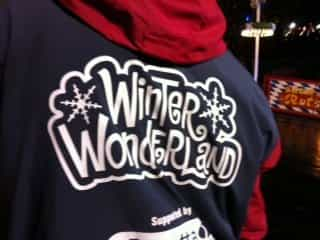 It's officially the lead up Christmas and Hyde Park's Winter Wonderland is in full swing. The modern family were guests on opening night and we all enjoyed getting into the festive spirit. There is so much to do: stroll through the Christmas market, ice skate, see the London lights on the Giant Wheel, have a German sausage and glass of mulled wine spiked with Amaretto, the list goes on. The girls had a blast and we are definitely going back next year.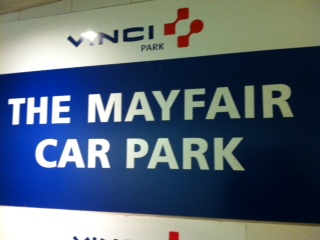 MY TOP TIP: It's always better to use public transportation, but the VINCI Park Mayfair Car Park is OUTSIDE the congestion zone and just a short walk to Winter Wonderland. They are offering Winter Wonderland visitors the special rate of £9 for six hours (you can get all the details from the Winter Wonderland site). Just mention the promotion 'Winter2011' at the parking office prior to paying. We had a straight shot into London on a Friday evening on the M4 and got to the car park by 5 pm and there were plenty of spaces. When we left at 9.30 pm there were plenty of spaces as well (perhaps the business clientele had left?) In any case, it was cheap and convenient.
Here are some other highlights from the evening…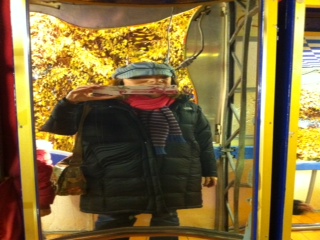 Me having fun with the mirrors in the Alpen Hotel Mirror Maze.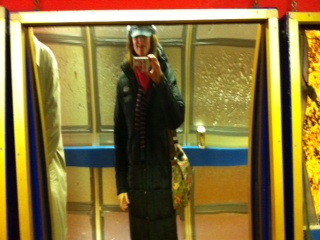 Ah, this is much, much better.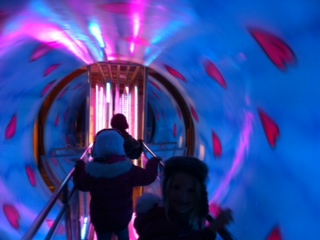 The Hotel is full of obstacles. I have to say I HATED the mirror labtynth. I got lost with my six-year-old and had to be asked to be let out the back door.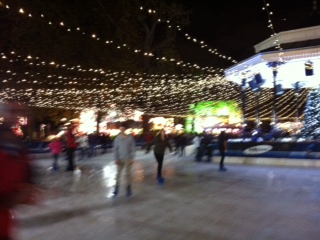 The ice skating rink was a big hit with my two oldest. It was a bit much for my six-year-old (aka spaghetti legs). Luckily a nice ice marshall took her hand and led her around the rink.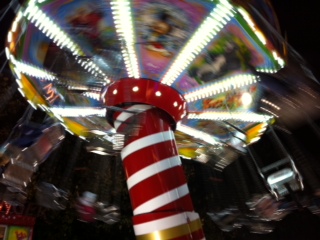 The big swings are always a favourite with my our lot. This one was called Mini Wave Swinger.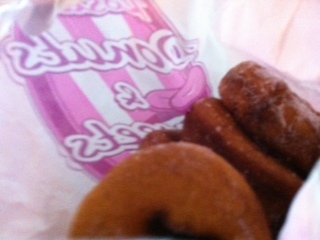 And of course freshly made donuts sprinkled with sugar always make everyone smile.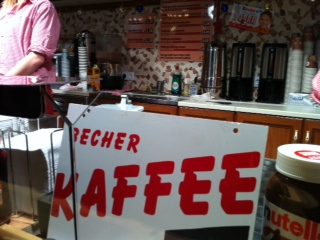 We got some coffee at the Christmas market to eat with our donuts.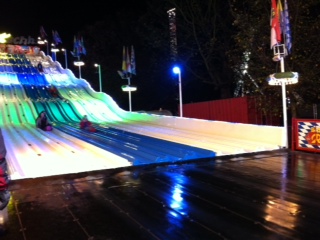 But the Giant Slide topped the charts with my girls. They went on it six times.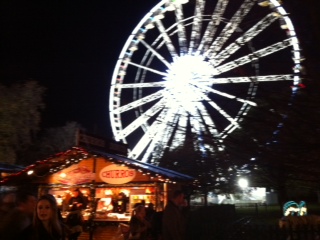 We didn't make it on the Giant Wheel, but hubby thought this would make a nice shot, so I really need to include it!
Winter Wonderland is open 18 November until 3 January. Entry is free and tickets to attractions can be purchased separately.