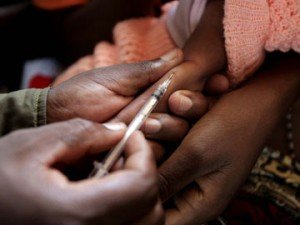 The fabulous Rosie Scribble has tagged me in the #passiton, Save the Children's vaccination campaign to highlight that eight million children die each year from preventable diseases such as pneumonia and diarrhea. They are sending three bloggers including Chris Mosler from Thinly Spread to Mozambique to follow the journey of a vaccine from the store in the city right down to a rural community. We can follow their journey via social media by using the hashtag #passiton.
How we can help
We can help support the trip by spreading word of the campaign and getting people to sign the petition to put pressure on the government leaders to meet the funding shortfall for vaccines at a conference in June.
Here's what you have to do:
1) Get your child to either draw or craft a self-portrait of themselves now or in the future, perhaps imagining what they will look like or what they might do.
2) Sign the Save the Children petition and share news of it with your friends.
3) Come back and join the linky on Josie's Sleep is for the Weak blog or over at Red Ted Art.
4) Tag 8 bloggers to do the same.
I'm tagging:
Love in the Nest