Press trip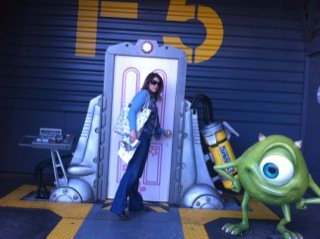 Wednesday marks the launch of the Disneyland Paris Magical Moments Festival, where you can step into the spotlight of your favourite Disney classic. Here's a pic of me entering the set of Monsters Inc. Scream Academy. #youwouldnotbelievewhatwasbehindthedoor!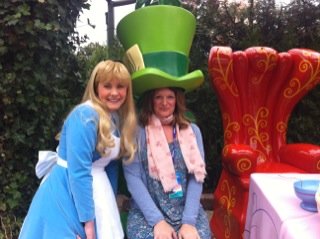 I stopped by The Wonderful World of Alice and the Mad Hatter to have a cup of tea (it's just not the same in Paris). That hat was really heavy!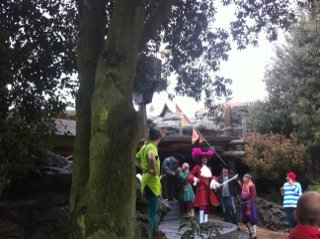 "Following the Leader with Peter Pan" was fab! They picked children and adults from the audience, including two dads that had way too much fun learning to laugh like pirates. Arghh!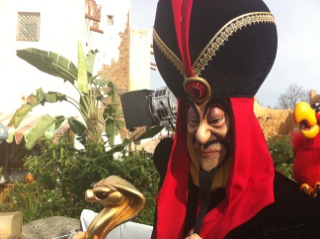 This character scared the living daylights out of me. I think he was late for his gig at Aladdin's Magic Lamp, and he tapped me on the head with his sword. Shiver.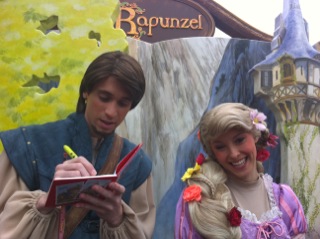 This very cute French man was a dead ringer for Flynn Ryder. It was a bit of a scrum in the queue to get autographs, but I was very impressed with how much time Rapunzel and Flynn spent with each child. They were very engaging, asking my daughter if she knew Flynn's real name (she did! Eugene). Meet Rapunzel from Walt Disney Pictures "Tangled" is located in Fantasyland.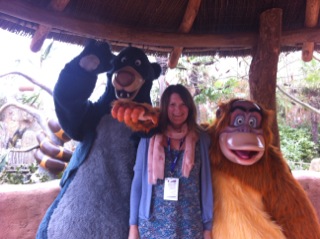 I had loads of fun with these two, Timon and Baloo. I'm sure the small one had a crush on me. Rhythms of the Jungle is tucked away in Adventureland.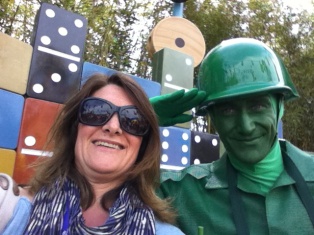 The Green Army Men and Play in Walt Disney Studios was very entertaining. Green men take over Playland and interact with guests, they even started following some around. More coming about these guys soon (my first vlog!). Note to self: never ever take another photo from this angle again!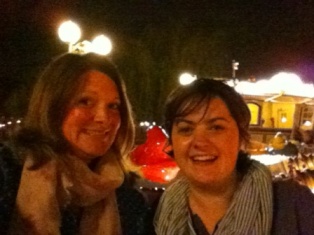 A top moment was meeting the lovely Erica. Here's a pic of us on Dumbo the Flying Elephant. I'm wearing very cool glowing Mickey ears. There is a very funny story behind this pic, and if you buy me a glass of wine at Cybermummy I'll share it with you. It has to do with Dumbo, a two-year-old, Liz, and a nose. Not in that order.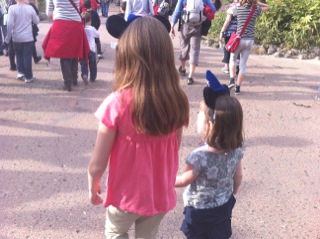 The cutest Magical Moment was how my daughter took to Erica's five-year-old. They were hand-in-hand the whole trip. I put it down to the Scottish connection.
But the very very bestest (sic) thing about Disneyland Paris, is how Eurostar can whisk you to the front door in 2 hours 35 minutes from London St Pancras (2 hours from Ashford). That is truly magical.
Have you been to any of the Disneyland parks? Please share your magical moments below…