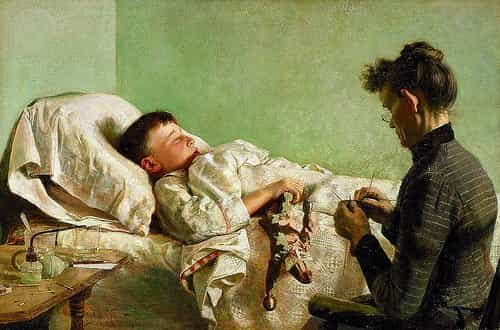 My 7-year-old daughter had swine flu and it was hell.
It lasted two weeks. She had a sore throat and a high fever. She had a chesty, hacking cough that would lead to getting sick (not that she had much to throw up, she wasn't eating). She was tired and listless. At one point she recoiled when I touched her. She just wanted to be in bed, alone, with the lights off. She had a respite after a week, but then it came back with a vengeance; more coughing, more getting sick, more high fever. My main goal was to keep her temperature down and to make sure she took liquids.

My GP is a star and checked on her each day. Right before Christmas, as a precaution, he treated her with antibiotics for a secondary infection. He said she wouldn't cope well if she developed a chest infection over the holidays, and that hospital was the last place I'd want her to be.
She pulled through without having to go into hospital, but it was physically and emotionally draining. I didn't want to go through this with my other children, so it looked into the jabs.
I had forgotten that my youngest had the jab last year when the NHS offered it free to under 5s, so she was still covered. But I was worried about my 8-year-old going back to school and into mainstream germ warfare. She is not in an "at-risk" group, so not eligible for a free jab under the NHS. However, I requested it, and our GP gave me a prescription for the jab which I had to fill myself and bring back to the sister to administer. They did not charge to administer it. I picked up the prescription at Boots, it cost £12.99. While I was there, I spent another £12.99 and had the jab too. There was no waiting and it took 5 minutes. It takes up to three weeks for the jab to be fully effective, but the sister told me my daughter would start making antibodies immediately.
My 7-year-old survived swine flu, just like most healthy children will. But I sure wished I had given her a little more protection and given her the jab.
Photo credit: free parking