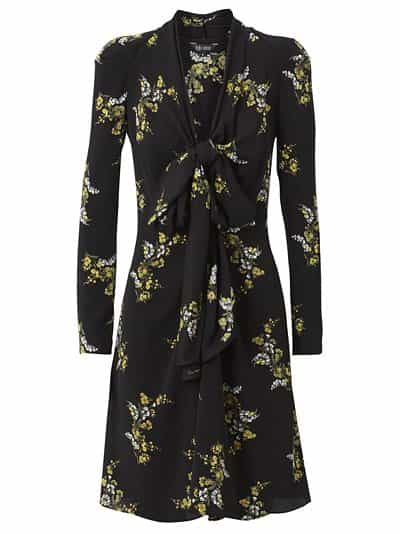 I'm not under any illusions. I don't have the perfect bod. I like to think I'm not fat, but I am a bit *AHEM* thick in places. I'm 45. I had three children in quick secession. I like food. I can't be bothered with dieting.
So when I went on this Three Mobile Mums photo shoot at OK Magazine, and the stylist pulled out this, I said I had to have it. It's a John Lewis Hobbs Limited Edition corsage dress. 100% silk, empire line, long sleeve, mid-length. It hides all the fat bits, and emphasizes my small waist.
I didn't say I wanted it in a Veruca Salt Charlie and the Chocolate Factory sort of way, it was more of a how did you do that sort of way. When I showed the OK Photos to my friends, they looked in awe and said I looked thin. I think they were being complimentary.
Hubby was sweet and got me the dress for Christmas. Yay! He didn't even flinch at the price (he's Scottish).
What did you get for Christmas?