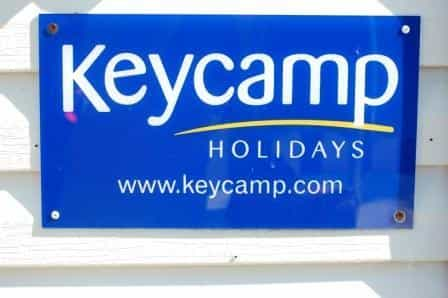 About a year ago, the lovely PR folks over at Keycamp asked if we might like to try out one of their caravans in France. As most of our holidays are at my parents house in California, we gladly accepted. Then came the long process of picking a destination! We finally settled on Houlgate, on the coast in Normandy near the D-Day beaches. With the girls still on the young side (5, 6 and 8) we didn't want to spend the entire holiday driving south. Houlgate is just a 3 hour drive from Calais, or 40 minutes from Caen.
First impressions:
Houlgate is a lovely beachside town, and the La Vallee campsite is not too far from the town centre (a 20-minute walk). The facilities are squeaky clean and include four swimming pools, a games room, laundry room, and playparks. We had never stayed in a caravan previously, and while space is tight, it is functional. If you think of it as high end camping, it's downright luxurious.
What we liked:
The caravan. Good use of space. Clean. Nice wood deck for outside dining and sun lounging.
The price. £800 for a family of six in a three bedroom caravan, plus crossing (£72 to upgrade to EuroTunnel).
The swimming pool. Four pools and waterslides. Fun. Clean. Clean Clean.
The grounds — lots to do, a big field to walk through, play parks dotted around, games area to play table tennis, etc.
The area — Houlgate is a sleepy upscale Victorian town on the Normandy coast. Lots to do, even in the rain.
The Keycamp Couriers — many of these youngsters are on their gap year and friendly and  knowledgeable about the local area.
The bakery service — you can order croissants, pain au chocolat and baguettes from the shop and pick them up in the morning (so you don't have to leave the campground).
What we didn't like:
The owners, are, erm, French. They were a bit, how shall I put this, surly. I guess it adds to the whole French experience. The young Keycamper couriers, however, are very friendly and more than make up for it.
Huge deposits needed for some items like renting bicycles (150 Euros per bike!)
Tips:
Bring a sleeping bag or ask for extra blankets! Caravans are cold at night!
The caravans have NOTHING in them. You need to bring toilet roll, soap, etc. The welcome pack (£7) is OK, but I suggest bringing little versions of your own items or just purchasing them there.
Shop at the Proxi Super in Houlgate. This tiny shop has EVERYTHING and the staff are super friendly. Even to English speakers.
Eat at the Le Royalty on Rue de Bains in Houlgate. Great food. Good prices. Child friendly. Nice staff.
Ferry vs. Eurotunnel: The Eurotunnel runs every 20 minutes or so, and you can usually get on the next train if you arrive early. However, the drive to Houlgate is then three hours. The ferry from Portsmouth to Caen takes between four or six hours hours (depending on service), and there are only three crossings (very early, afternoon and late night). With the ferry, there is always the possibility of a choppy crossing. We paid the extra to get the flexibility of the Eurotunnel.
Verdict: We all had a FAB time (three generations). There's lots to do in the area. I swore I wasn't going to cook in the caravan, and we ended eating in most days. It was so much fun shopping in the local stores and the caravan had everything. We were lucky and hit some really good weather — though I can imagine this is not always the case. We talked at length about if we we could back (on our own dime!) and concluded that we probably would. It's great value for money.
For some pics of our trip, and where went, check out this post.
And here are some pics of the site: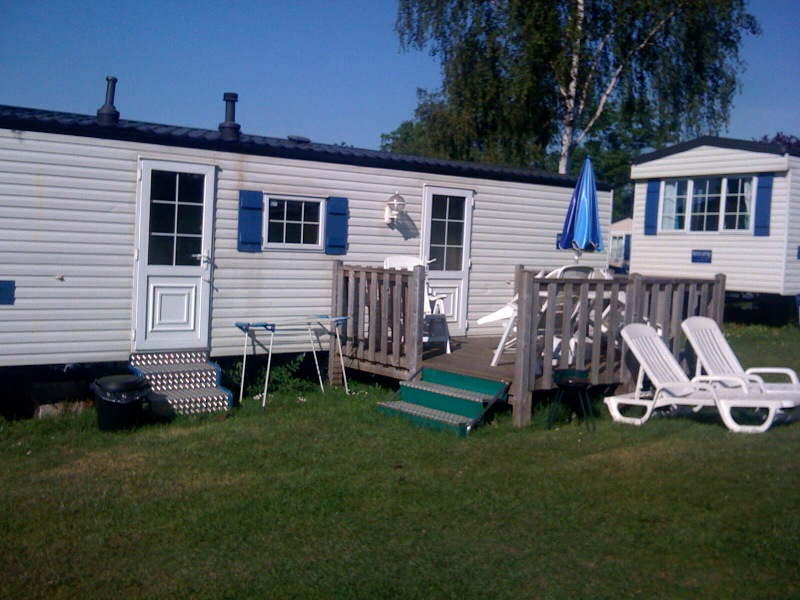 This is what a typical caravan looks like.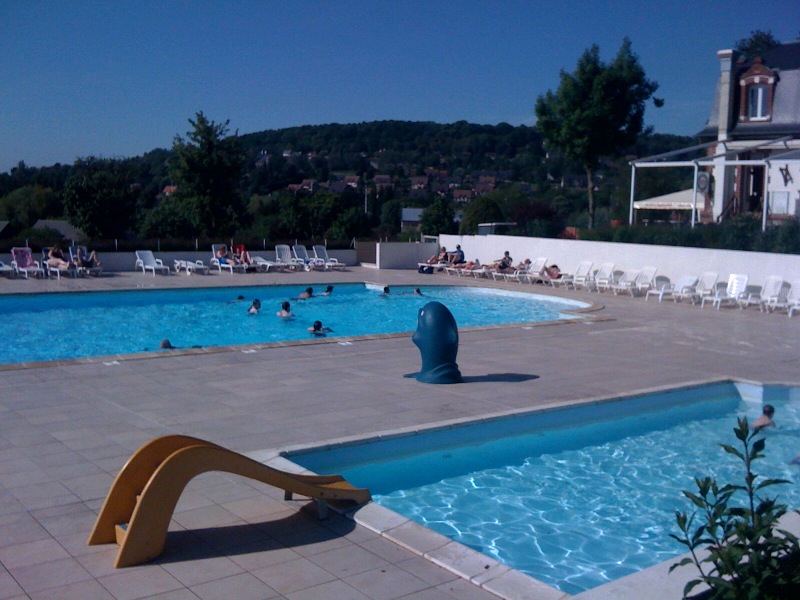 Two of the four pools on the extremely clean swimming complex. Please note: men cannot wear long shorts. The deck was a bit slippy.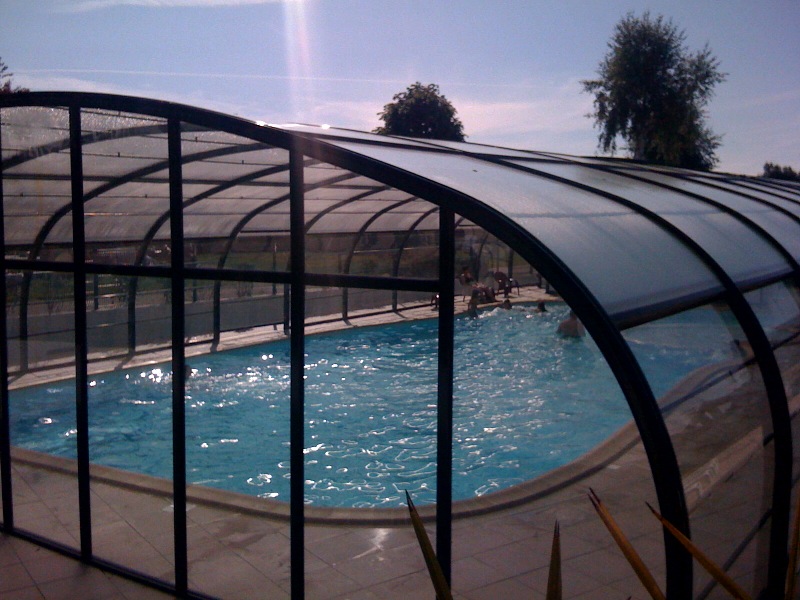 The covered pool. The water was slightly warmer than the outdoor pools.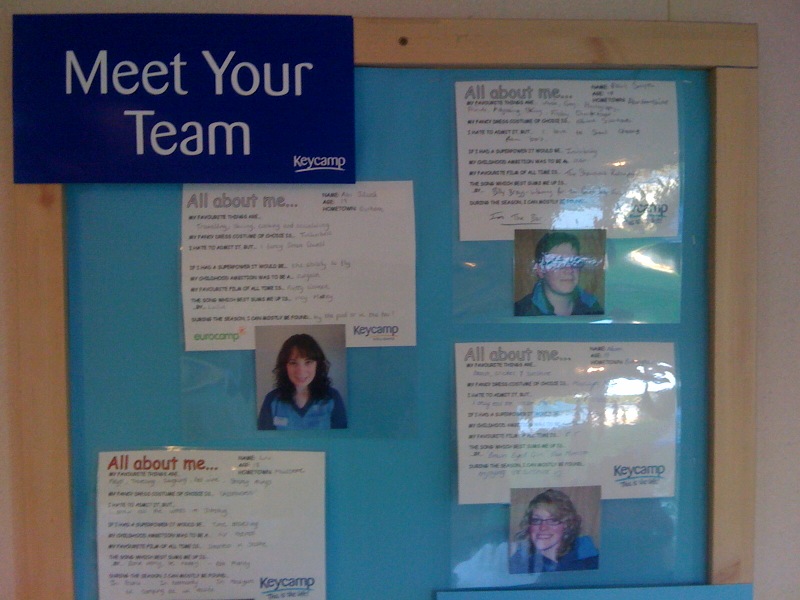 The energetic and friendly Keycamp staff. Let me tell you, these youngster earn their keep. They were always lugging blankets, bin liners and gas tanks around the park.