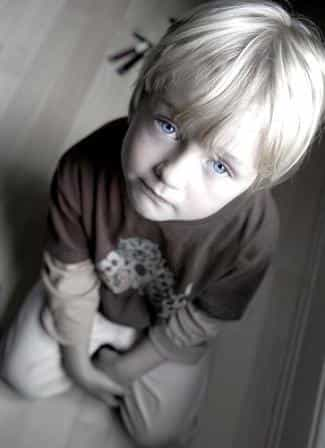 I did my time yesterday. Lunch duty. I was in the hall with about 150 kids and trays and trays of fish and chips.
After pouring 100 glasses of water (half-full, so the little ones don't spill) I looked out upon the sea of children. The floor was slightly damp from the rain and the greasy smell of chips permeated the air. Groups of friends were talking. The buzz loud, but comforting. I saw my youngest (nearly 5!) with rosy cheeks, laughing with her "boy" friend. She was surrounded by a table of other 4 and 5 year-olds. She looked happy.
My eyes wandered a couple tables over and stopped on a boy with dirty blond hair and big blue eyes. He was the only one on the table. I didn't recognise him but I guessed he was probably about six. I looked closer and could see tears the size of raindrops forming in the corner of his eyes. These were not the "he hit me" kind of tears, but much deeper. Sadder. His eyes pleaded. Got wider. I went right over.
What's wrong darling?
He said something in a low voice, but the hall was loud and I couldn't quite make it out. Seeing my blank look, he whispered again and this time the words nearly knocked me over.
Will you sit by me?
My heart sank. Even though I didn't know this child I wanted to scoop him up. Hug him. Give him my daughter's smile. Of course you can't do that at school, there are strict rules. I looked across the table, two boys were contemplating sitting down. They were deep in conversation no doubt discussing their how lucky they were to get a big fat piece of chocolate cake with whipped cream for pudding. I knew one of the boys, he lives across he road..
James — would you sit here? And I turned my head toward the little boy.
James looked at me. He didn't say anything but I could tell he didn't want to. James is a nice boy. Surely he'll have a heart and sit by this poor chap.
James?  I nodded again with my head.
The two boys, avoiding my eyes, hesitated and then sat down at another table.
So I sat down for a few seconds and asked what class he was in. I couldn't quite place his accent. Then I had to get up and pour more water, clear the trays and sort the silverware.
Children can be so mean.
Photo credit: swiss roli