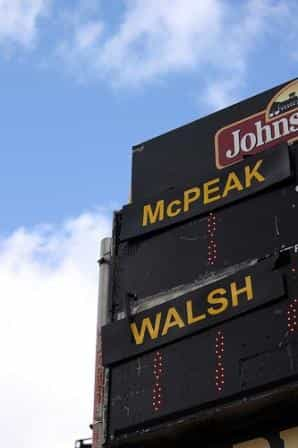 You know what I mean. It's one the unwritten rules of parenting: a play at ours in exchange for a play at yours. Free childcare with a trusted friend, preferably when you really need it.
Of course I am exaggerating a bit here. Mothers don't really keep a scorecard with ticks on it. No, it's much more subtle and complicated than that. It's all in our heads. Or not, as in my case. I suffer from a severe case of mummy rot and have lost ten percent of my brain cells with the birth of each child (I have three children). I can't keep track of it all.
These favours are especially important to career mums and mums that work at home. I can remember one (working) mum frantically asking children over after school on a day that she was home, to rack up her points. She was completely upfront about it (I love this mum).
Calling in "favours" can be tricky. Some mums just ask flat out. This is the best way in my opinion. It's usually a panicked call before school. "Can Lexie please come over to yours and play with Alexandra after school? I have to take Johnny to an apt and it would really help". That is simple and straight forward. I can deal with that.
Some mums just muddle around the point, expecting some sort of osmosis to occur. "Johnny has an appointment and it's really a hassle to bring Lexie. I wish my mother lived closer so she could help out more." That is then my cue to offer my help. This of course usually goes over my head and I absentmindedly throw in some comment like I totally understand because my mother is thousands of miles away too.
Then of course, there are the mothers that don't even hint that they need help. They just look really stressed. Of course these are the mums that need the most support.
The problem is, I'm not good at reading minds. With three children, I can't keep track of whose played where and who I should ask over. I usually end up inviting lots of children over and hope for the best. I sometimes even forget playdates (but I'm very good at pretending I remember). I'm hopeless.
So what's your playdate score?
PS — I have more playdate etiquette here.