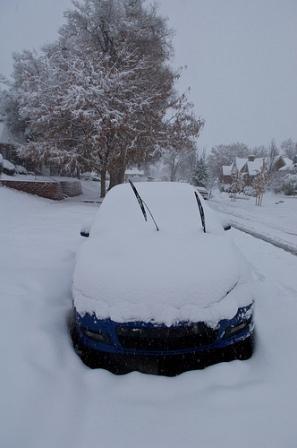 It DUMPED snow in the Thames Valley yesterday. I got stuck with the girls for THREE HOURS, and finally abandoned the car and walked two miles home.
So what do you do when life give you snow? Make snow ice cream of course!
Ingredients:
250 ml (1 cup) milk
125 ml (1/2 cup) sugar
1 teaspoon vanilla
5 – 7 cups snow! (clean and fluffy, not packed)
To make:
Mix together milk, vanilla, and sugar. Stir until the sugar dissolves. Slowly add the snow, stirring constantly, until it is thick. Enjoy!
And if you don't hear from me before Christmas, here's a message for all those boxes under the tree…