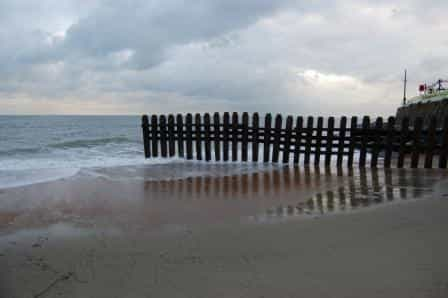 The Isle of Wight's Tourist Board is promoting the Island as a family friendly destination and asked if the modern family would please visit and report back. Who could refuse that? I had no idea though, that on the 55-minute car ferry from Southhampton to East Cowes that I would be transported back in time.
A local we met on the ferry put it all into perspective: "Everyone thinks we're 30 years behind, but we like it that way," he said, as he checked the football scores on his iPhone (courtesy of the ferry's free Wi-Fi). Just the fact that we were having this conversation on a ferry was telling. "We've been against a bridge for ages — all those day trippers would change the feel of the island," he said and I wondered just exactly what we were letting ourselves in for.
Our verdict: A mixture of old and new, the Isle of Wight is a fabulous destination for families, even in the rain. It's a living history lesson where kids can experience everything from dinosaurs to castles to Victorian England. I'm already planning our next trip. Below are some highlights: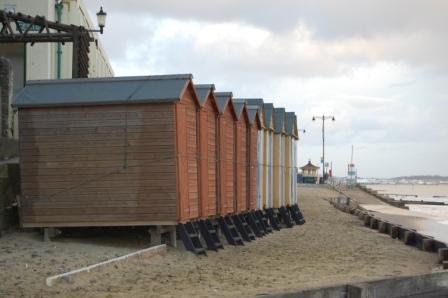 Luccombe Hall Country House Hotel: Built in 1870 as a summer home for the Bishop of Portsmouth, Luccombe Hall converted to a hotel in the 1950s. It's a child's dream: secret gardens with play structures, a giant chess set, swimming pools, and trampolines. Take a magical walks into Shanklin's old town (through a tree-covered path passing the Shanklin Chine) or the (few hundred) steep steps down a cliff and emerge on a sandy beach. It's a step back in time. I fully expected Basil Fawlty to appear behind the bar to take my starter order for a choice of a selection of chilled juices, seasonal melon or mushroom soup. Yes these old 70s favourites are available, mixed in with some modern choices as well. And free Wi-Fi. A wonderful three-star hotel in a location where memories are made. £175 per night for a HUGE comfortably furnished room that sleeps 5, breakfast included.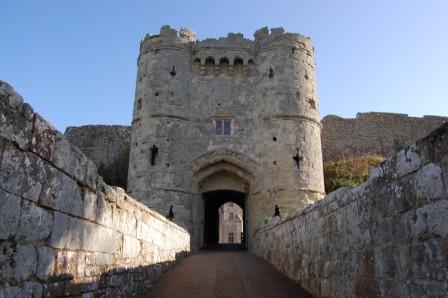 Carisbrooke Castle: Inhabited since Norman times, Carisbrooke Castle is a real fortified castle where little princes and princesses can run around the tops of the walls and truly rule their domain. There are donkeys, a gatehouse, Princess Beatrice's garden, a museum and loads of green grass to explore. £17.50 for a family of five (which can be used towards an English Heritage membership).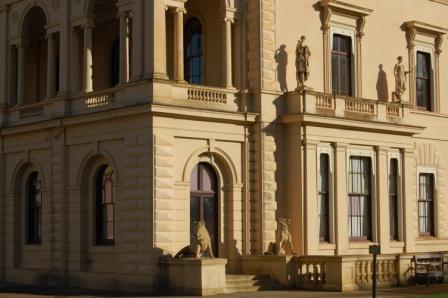 Osborne House: Victoria and Albert's favourite family holiday home, Osborne House was Albert's pet project (he was the sole designer). You can just image him telling Victoria "Honey, there's some work that needs to be done at The House, how about we spend the next month there…" Tour the ground floor (the ones above are empty and until recently were used as a convalescent home for officers of the armed forces). Many of the rooms have original furnishings. Open throughout the year (in low season by appointment only). On Sundays you can have a two-course Sunday lunch in the restaurant and then roam the grounds (£15 per person). £24.50 for a family of five (which can be applied towards an English Heritage membership).
Walk on the Beach: Kids love to dig in the sand and collect shells, even in the rain. We had a fab time just exploring the seaside and collecting samples of the different coloured sands!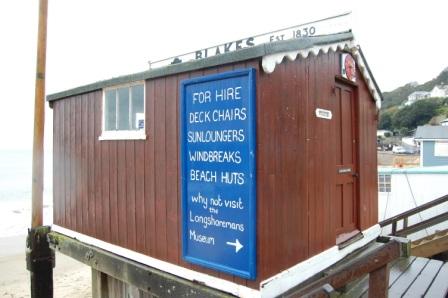 The Met: In picturesque fishing town of Ventnor, The Met is right on the Esplanade and offers wine, tapas and coffee (three of my favourites). Sit in the outdoor seating, sip a cappuccino and pretend you are in The Mediterranean. There's a note on the door that says children must be well behaved, and mine were; they were busy counting all the surfers outside.
Ale & Oyster: Another restaurant on the Ventnor Esplanade, the Ale & Oyster prides themselves on only serving local produce. We arrived on Sunday and had the BEST roast dinner I've had in ages: roast beef, yorkshire puds (homemade) and six different local veggies, including braised red cabbage and a creamy leak sauce. YUM. Could opt for 1/2 fresh crab and chips for the same price (£6.95). Amazing. This is another establishment that doesn't cater to babies (one can only imagine how this policy came to be) but I asked if HM and Alexandra (5 and 4) could eat there and the owner agreed (though that might have been because she and hubby were from the same part of Scotland). The Ale & Oyster is a find and a local's favourite.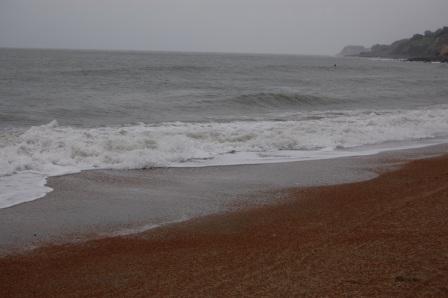 Pendleton's: This Cafe-Bistro in Shanklin's old village was very child friendly and offered a variety of pastas and local cuisine, such as Hampshire chicken with a creamy dolceta sauce on a medley of crisp green vegetables. My mouth is watering in memory. The service was a bit slow, but the food was worth the wait.
Red Funnel Car Ferry. This 55-minute ferry leaves from South Hampton and takes you right to East Cowes. It's a very well-run, efficient service. Basic food onboard (fish and chips and jacket potatoes). Make sure you get a seat before you get your food. Free Wi-Fi. My five-year-old commented that using the loo was like weeing on a trampoline. £34.
Would we go back? Absolutely, we are already planning a trip. It's a bit retro, with a few modern essentials like free Wi-Fi thrown in. Fabulous.