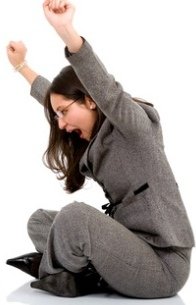 It's taken me seven and a half years to get to this point: I'm going to Paris with my friends. For three whole days and two nights. Without kids. And I don't feel one ounce of guilt!
I'm leaving our girls (7 and 1/2,5 and 4) with hubby. He's perfectly willing and capable.
However, the girls are a bit concerned.
"Mummy, what are we going to eat? Daddy only knows how to make sandwiches."
"I'm going to miss you. Who's going to do my hair for Emily's disco party?"
"Mummy, please take a picture of the eye-full tower for me."
The last comment was from our middle one, she could care less about food or the way she looks and is aware that being with daddy will mean she'll get to go to bed without washing her hair and lots of trips to Tesco for those horrible magazines with cheap plastic toys.
Meanwhile, we (six mums) have planned fancy dinners in Michelin-stared restaurants, leisurely afternoons watching Parisians from the end of a coffee cup, markets, museums, and lots of things that are hard to do with squirming kids in tow.
We leave Friday on the Eurostar and I'm not leaving any instructions. The girls know where their clothes are kept (even if daddy doesn't) and I don't care if they go McDonalds three times a day.
God only knows what I'll come home to.
Photo credit: sepblog