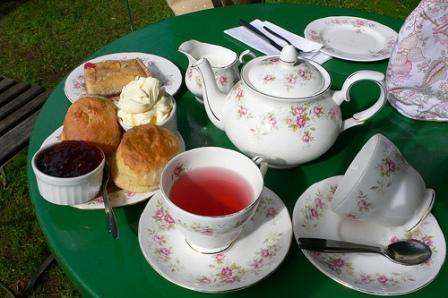 "Mummy, Miss Sharon went on holiday to heaven."
My four-year-old, HM, was sitting on my lap, her just washed hair smelt of lavender. Miss Sharon is her pre-school teacher and as far as I knew, she did not go to heaven.
"Do you mean Devon sweetie?" I asked patting her soft head.
"Yes. Miss Sharon went to Devon and she said there were loads of yummy things to eat there."
I have to say I was relieved that I did not have to tackle a more complex conversation so late in the evening. And besides, there are worse things than the prospect of spending an eternity with scones, strawberry jam and clotted cream!
Photo credit: heatheronhertravels