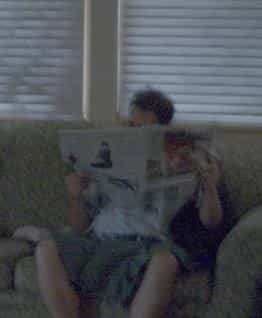 I have been thinking more my parental role and how it evolved. Actually, more like dwelling on all the things I do, which I don't really remember actually agreeing to do. I just do them, because someone has to.
Warning: this is a bit of a rant.
Parties. Everything to do with children's parties falls under my remit: putting the date in the diary, buying and wrapping the present, getting the girls to make a card. Often this includes getting them there and back. Last week when I told hubby it was time to get our 7-year-old from the fairy cooking party she was attending, he announced it was time to take a shower.
Bath time. Even though hubby is often home at bath-time, this is my responsibility as well. This includes making sure we have children's shampoo (and toothpaste), clean towels, pyjamas, checking for lice…
Packing. I don't even think he knows where the girls' clothes are kept. I'm pretty confident he does know where their bedroom is though.
Watching the kids on the plane. Hubby usually gets all the papers and READS them. He then dozes, while I turn into a contortionist sorting out meal trays, catching drinks before they spill, and picking crayons out from under the grotty airplane seats.
Sun cream. Buying and thinking of applying it to the children. It could be 30C outside and the girls splashing in the paddling pool for hours, yet the thought of applying sun cream does not enter his brain (you would never know his brother was a consultant dermatologist specialising in skin cancer).
Teacher gifts. Not even on his radar. I think he knows the girls' teacher's names (but not the assistants). And I'm pretty sure he doesn't know where their classroom is.
Clothes. I buy and wash and fold and put away all children's clothes.
Hair and nails. Does YOUR husband do hair or nails?
All is not lost though, hubby does most homework (I'm hopeless at maths) and bedtime reading. He also has responsibility for anything remotely rubbish and all things IT.
After reading this over I realise maybe the best thing to do is to go away for a weekend and leave him to cope on his own. Luckily I have planned a weekend in October in Paris with the girlfriends. Maybe I'll put in a screen cam.
So what things to you do to keep your household running smoothly?
PS — there's still time to win some serious mummy pampering.
Photo credit: woods-kimber