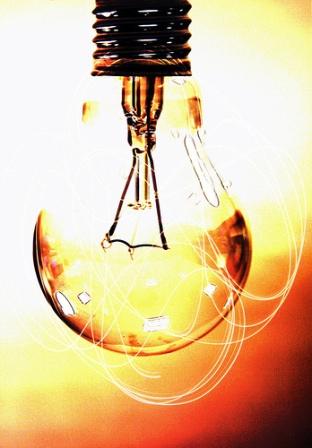 This morning an idea popped into my head. It was a fabulous, marvelous, ingenious idea.
I thought about it all the way home from school drop off. I started to get excited. Really excited. This idea would change my life.
It rolled round and round in my head. Then it started bouncing of the pavement, the houses, the trees, the lamposts and then went back into my head, crystallising, getting clearer, bigger, grander.
Yes, this was it. It would change my life, this idea. Why hadn't I thought of it before? My pace quickened. I couldn't wait to put my idea into action.
Then somewhere between sorting out the pile of mail on the landing, clearing up the cheerios stuck to the pine breakfast table and revelling in the freedom of going to the loo without a child velcroed to my leg, I lost it. It was like fog evaporating on an autumn morning. Gone. Just like that, my grand idea was gone.
Maybe if I thought hard enough it might come back to me. What was I going to do? Damn. Damn, damn. I can't remember.
Oh well, it musn't have been important.
Guess I'll fold the laundry.
Photo credit: jjay