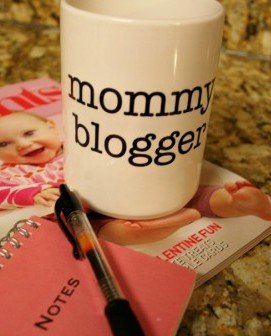 Mummy blogging is on the rise in the UK and it's no surprise that I've been on the receiving end of quite a few pitches from PR people lately. My background is in marketing, so I tend to be fairly friendly. But I'm loosing my patience. Consider this:
"Please see below for a great new baby product from XXX. Please let me know if you need any info, samples or images. Thanks"
I don't have any babies (sob) my youngest is school age.
"I thought you'd be interested in our Mother's Day competition. We'd like you or your readers to nominate their mum…"
I don't think my readers are children, but maybe I'm wrong…
"Firstly I'd like to apologise for sending out a blanket email to you all…"
You've lost me already…
Most mummy bloggers are willing to engage with businesses that sell products that are relevant to our daily lives. We are consumers – we buy your products, use them daily, and have our opinions. But we're busy. Our blogs are our hobbies. We enjoy them. We aren't journalists (though many of us have been journalists or marketing professionals). With a little research and creativity, you can capture our attention.
The next time you are about to send an email pitch to a mummy blogger, read this first.
First and foremost — WE AREN'T MAGAZINES! We are bloggers.

Try to get into our heads — we are busy, we have cranky kids and hungry husbands. Some of us even have paid jobs. We write blogs because like to connect with other people who are going through similar experiences. Read the comments on this post for further insight. We aren't magazines. We don't write for our readers, we write for ourselves. This is why mums like to read our blogs. It's real. It's not a regurgitated press release about a new clothing line.

Why would I write about your new film with loads of violence? Think about it. If I do, it's not going to be positive…

We are a supportive community. We like get togethers. We aren't journalists and we don't function the same way.

We don't get paid for what we do (don't be fooled by the Google Ads — they earn barely enough to fuel a coffee habit.) We do this in our spare time. We don't want to read press releases. We want to have fun and a little escapism.

Read our blogs before you send us a pitch. If your product is aimed at babies and toddlers – don't include me, mine are school age!

Comment on our blogs and get to know us. You can also get to know some of us on Twitter.

Be creative. If you have a product that is boring, do something fun with it.

Time your events to fit with a mummy's schedule and have children's entertainment. If the kids are happy, mummy is happy.

Include us in planning your campaign and get our feedback before you made expensive mistakes. Think Twittermoms.

We won't say "no" to freebies. Once as a thank you I was sent a bunch of books for the kids and they came on a day one was sick, and were REALLY APPRECIATED.

Run a competition. Not a "put your name in a hat and win a camera" contest, but a "first twenty to write a post gets a gift certificate to Pizza Express" and the best one gets a massage.

We can't review anything without a sample. Sorry. And we can't return them (I've been asked).

If you are a mum or dad — start a parenting blog yourself. That will give you ultimate insight.

PR agencies — hire mums for advice, lots of us are available for part time for consulting.

Think before you send us something. If your product sucks is impractical, we won't be shy.
If you would like to be in touch with the mummy blogger community, please let me know.  British Mummy Bloggers is a social network for mummy bloggers (bloggers only) and we have several mums who are interested in doing reviews.  Let me know and I'll pass on the word.
Mummy bloggers — what are your pet peeves when being contacted?
Photo credit: Velveteen Mind