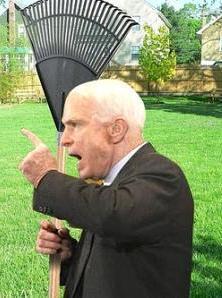 In a perfect world, of course not. But it happens. A lot.
At my children's school, a very popular public school in the Chilterns, many of the teachers yell. We all know about it. It's the kind of school where parents are very, er, hands-on. There are lots of older mums that gave up careers as bankers and lawyers to stay home with the kids, and when the children reach school age, they find they have spare time and energy.
I am one of those mums (minus the spectacular career). I'm a chronic volunteer — lunchtime supervisor, clubs, committees, PTA. The school actually gave me a Christmas present this year. I have been around and heard an ear load over the past few years.
Some teachers yell. The first time I witnessed this, a boy berated in front of the whole class for being a tad bit over-zealous on a field trip, I lowered my head in embarrassment. The children all tensed and fell silent. It was one of those rare moments where you get a glimpse into your child's life Without You. I felt small, and my eyes met another mum's and I could tell she felt the same. I yell at my children, probably more than I should, but a teacher? Shouldn't a professional be trained to use alternate ways of keeping control?
Studies show that a child's brain actually stops functioning when they are being yelled at, and it cannot accept new information. They just turn you off — and feel bad about themselves.
Of course it is easy to say teachers shouldn't yell and suggest all kinds of alternatives. With a class size of 30, I am not surprised. Collectively we are raising Frankenkinder and them dump them at school and expect the teachers to sort out our mess.
Are fee-paying schools better? According to my friends, not much.
And if you don't spend time in the classroom, you never really know what goes on, do you?
Photo credit: Feast of Fools